Calling All Speakers! Only a Handful of #CUC18 Speaker Slots Remain
By Laura Rives — Jul 24, 2018 11:00 AM
The deadline to submit a speaker proposal for the 2018 Cascade User Conference is less than two weeks away! Only a limited number of slots remain, so be sure to submit your ideas on or before Friday, August 3.
Our goal is to have session tracks that cover a wide-range of topics for both Cascade CMS beginners and highly-technical users, as well as discussions about digital strategy and content marketing. Your knowledge, expertise, and first-hand experiences will benefit your peers tremendously. And you get a free pass to the conference, a $1,050 value!
Here are some of the topics we're particularly interested in, but please feel free to submit other ideas as well.
Technical topics:
Integrating Cascade with other systems

Pushing content to something other than web pages

How to write asset factory plug-ins

Consolidating templates

Creative uses of web services

Using the migration tool

Optimizing the UX for content contributors

Transitioning from XSLT to Velocity

Making workflows work for you
Strategic topics:
Content personalization

Defining marketing personas

How to help contributors create more effective content

Website redesign process

Content audits: when, how, who, why

End-user training

Developing a comprehensive content strategy

Maximizing end user adoption
Please fill out the form below to submit your proposal. The deadline for entries is August 3. We'll notify you by August 10 if your proposal has been accepted. Please note that you may submit more than one topic.
We look forward to reviewing your ideas! To learn more about the conference or register now, please visit conference.hannonhill.com.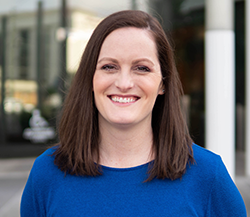 Laura Rives
VP of Sales and Marketing
  laura.rives@hannonhill.com
Categories