Upcoming Webinar: Digital Transformation for Better Engagement and Better Results
By Laura Rives — Nov 15, 2018 11:00 AM
In this webinar, Kat Liendgens will examine some of the ways in which higher education institutions are approaching the challenge of personalizing sites and optimizing the visitor experience for their target personas.
Join us on Wednesday, December 5 at 2:00pm EST to learn about how a digital transformation can create better experiences on your sites.
Look at examples of higher-ed strategies in terms of 

processes, responsibilities, and channels.

Discuss how to ensure that your content 

contributors are set up for success and can deliver a stream of quality content. 
This presentation will not be product specific, because we believe that your goals should determine your tools, not the other way around. 

Your prospective students visit more college websites than ever before prior to making a decision. They also visit your site more often prior to submitting an application. What this means is that it's more important than ever to deliver an engaging experience throughout the visitor journey. 

Delivering the right content to the right individuals at the right time is of paramount importance in the age of digital transformation, when prospective students are expecting relevant and targeted communication. 

Sign up to join us and learn how better engagement of both your contributors and your audience will lead to better results. We look forward to seeing you there!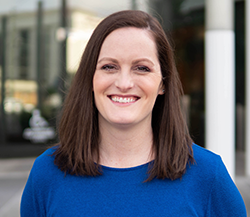 Laura Rives
VP of Sales and Marketing
  laura.rives@hannonhill.com
Categories