By Laura Rives — Apr 24, 2019 11:00 AM

Creating customer-centric digital experiences is more than an enticing vision for higher ed marketers, it's the new norm. Visitors want to feel like institutions understand them and their habits—and also when to respect their privacy.

In this white paper, we provide a real plan to get started down the path to personalization.

This white paper answers:
What is targeted content delivery and why should I care?

How do I segment my database and build personas?

Which digital channels should I start with and how do I scale?

Do I need to invest in additional marketing technologies or staff?

How do I remain non-invasive and respect visitors' privacy?

Who is currently doing personalization right?

We're at a crossroads of great opportunity and a lot of thoughtful work. It might feel daunting, but remember you're not Amazon, Netflix or The Coca-Cola Company. Distill this hot concept into achievable goals for your organization based on its budget and the size of the team. If you're actively getting to know your audience and facilitating meaningful dialogue with them, you are well on your way.
Download the FREE white paper today!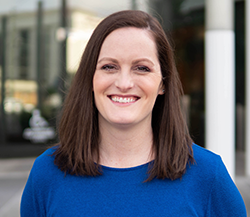 Laura Rives
VP of Sales and Marketing
  laura.rives@hannonhill.com
Categories