By Laura Rives — Jul 2, 2019 11:00 AM

As you know, we're hosting a quarterly webinar series to walk you through recently-released features, polishes, and fixes in Cascade CMS. We'll leave plenty of time for Q&A.

Join us on Wednesday, July 10 at 2:00pm EST for "What's New in Cascade CMS", a guided tour of the latest and greatest functionality available in Cascade CMS.
Title: What's New in Cascade CMS
Date: Wednesday, July 10
Time: 2:00pm EST
Audience: Cascade CMS Developers, Administrators, and Power Users
Presenter: Charlie Holder, Head of Customer Success, Hannon Hill
What We'll Cover: 
Soon-to-be-released 8.13 features and improvements, u
ser interface updates, g
eneral system updates
We look forward to seeing you there!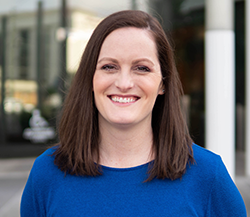 Laura Rives
VP of Sales and Marketing
  laura.rives@hannonhill.com
Categories