By Laura Rives — Mar 12, 2019 2:00 PM

Cascade CMS continues to evolve to help you maintain a beautiful and functional web presence.


Cascade CMS provides new ways to help you "energize and manage" (aka Manage-ize) output from content contributors. 
Additionally, we have provided a better process for handling structured data.
1. Better WYSIWYG Editor
Now you can control which built-in content formats, such as headings, inline, and block styles, are available to users in the WYSIWYG editor. You can also create your own custom styles and scope them to particular types of content.
If there's a style that you want users to apply to images -- let's say a responsive style -- you can set it to be applicable only when an image is selected in the editor. This is great for ensuring users are properly using the content styles available to them.
2. Liberate Your Data Definitions
New drag-and-drop functionality with intelligent mapping for data definitions gives you the freedom to add a new data definition field in any order with drag-and-drop capabilities, without losing any previously existing data.
A major and long-awaited feature, each field is tracked so you can move it freely and preserve any content that already exists. Data definitions can now be modified, expanded, and updated without major disruptions to your website.
What's Next?
If you would like to keep in touch with new developments in a live format, the next "What's New in Cascade CMS" webinar is Wednesday, April 17 at 2:00 PM ET. Please visit the registration page to claim your spot now.
Meanwhile, if you have feature requests or ideas that can help Cascade CMS users "easily update content, faster", submit your ideas to the Hannon Hill Products Idea Portal.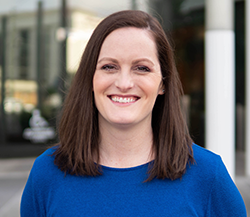 Laura Rives
VP of Sales and Marketing
  laura.rives@hannonhill.com
Categories