By Laura Rives — Apr 20, 2021 11:00 AM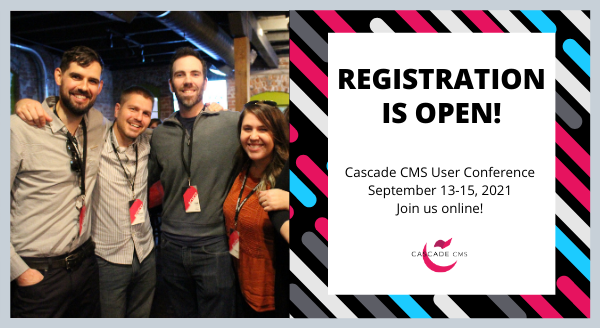 This year's Cascade CMS User Conference is your opportunity to come together with peers and the Hannon Hill team to share success stories, trade interesting ideas, and discover creative ways in which Cascade CMS can be used.
Register now to save your spot at the 2021 Cascade CMS User Conference!
Event Details
When: September 13-15, 2021
Where: Online
Who: Cascade CMS users
Format: One day of technical workshops (optional), followed by two days of traditional conference sessions
Price: $200 (one-day workshop), $200 (two-day conference), $360 (three-day pass)
Important information
The optional one-day technical workshop will be split into two tracks: Advanced Velocity and Web Services. Choose the topic that best suits your needs and skill set.
The two-day conference will include our annual product roadmap presentation, Hannon Hill-led sessions, peer-led sessions, networking time, and more.
The call for speakers will open on Tuesday, May 4. Conference speakers will receive one complimentary two-day conference pass (workshop excluded). We highly encourage you to submit a proposal!
Join us for both the technical workshop and main conference to receive a 10% discount on the cost of registration. 
 We look forward to seeing you online in September! Please reach out to use at conference@hannonhill.com with any inquiries.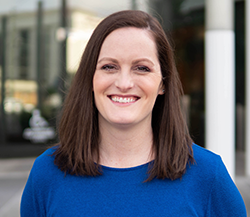 Laura Rives
VP of Sales and Marketing
  laura.rives@hannonhill.com
Categories