How do I add or create new content?
Overview
From any screen in Cascade CMS 8, look for a plus sign in the topmost header area of the page and click on it.

Here, you will be able to choose from predefined and custom-made Asset Factories, which are intended to shorten the content creation process. You will choose between the standard available content (usually labeled as "Default") or any custom content (provided an Asset Factory exists for it already).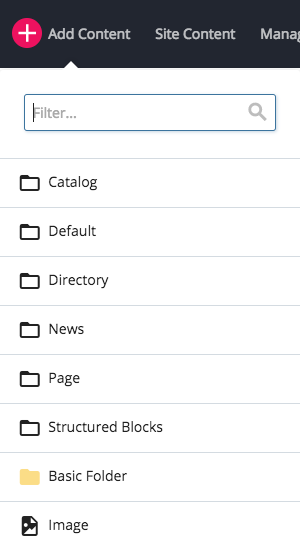 If uploading a file to Cascade CMS, click on the appropriate content description. At this point, you'll be able to upload a file (*.doc, *.pdf, etc.) or to upload a zip file to the location specified by the Placement Folder. If uploading a zip file, Cascade CMS will unpack its contents to the placement folder, retaining the zip file's folder structure.