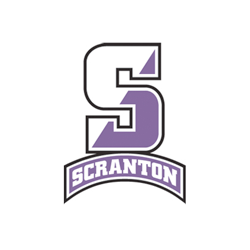 About
With the usage of mobile devices growing by the day, the need for mobile sites has never been greater This demand is especially prevalent in higher education where students and faculty alike wish to stay connected to the happenings on campus even when they're on the go. As the Web Content Management of choice for many higher education organizations, Cascade CMS has always supported mobile sites, and more clients than ever before are now taking advantage of this functionality. Hannon Hill spoke with
Sarah Johnson at the University of Scranton to learn more about how they use Cascade CMS to power their mobile site and to make it easy for end users to push out mobile content.  Below you will find the questions we had for her, followed by her answers. 
Mobile Implementation Q&A
Q: What resources were required in this process?
Our resources included those from the PR department (project manager, web designer/developer and freelance developers) to design, create, and build the mobile website. We also had assistance from our IT department (systems and network administrators) to set up our "m.scranton.edu" address and server settings.
Q: What was the general timeline for planning, building, and implementation?
We started our planning phase in October 2010, which involved content and technical considerations including user experience, design, development, device support, content management, and server directives.  Our work was divided into phases: Mobile design was completed and approved at the end of December 2010, mobile site construction and development began in January 2011, the mobile development server was available in February 2011 for rigorous testing, and our mobile website was launched by March 1, 2011. Our mobile website supplied supplemental content for our mobile app, which was also due to launch on March 1, 2011. We managed to complete the mobile website within the allotted time frame.
Q: How has the mobile site improved things for those who use it?
It allows users to quickly retrieve information they need from our website with some of the most common smart phones and devices.

Q: How did you decide on the design for your mobile site?
We needed a mobile design that provided a clean, vibrant user experience and complemented our full website. I designed the mobile website based on inspiration from both education and commercial mobile websites. I used various resources from web magazine subscriptions to websites including A List Apart, eduStyle, and Smashing Magazine.
Q: How do Cascade end-users have access to generate a mobile version of their content?
Our mobile website only provides mission-critical or popular content at this time. We selected this content based on Google Analytics statistics. Once we upgrade to version 6.8, we will allow interested users to publish mobile pages. Our "full" website pages have a mobile output in the Configuration Set, which will automatically generate a mobile page.  We also provide the ability for end-users to enter different content on their mobile page through an optional "Mobile Content" WYSIWYG text field in our page's Data Definition. This content would appear on the mobile page instead of the default (full website) content.

Q: Are you using mobile within the Cascade "Sites" model or using the "Global" area?
We are using Cascade Sites in order to publish the mobile website exclusively to our "m.scranton.edu" destination. The mobile Site uses the same full or abridged content as the full Site. After we upgrade to 6.8, we will start to use our full Site to maintain our mobile website through Configuration outputs.
Q: Did you consider using a 3rd-party mobile tool? If not, what were the benefits you saw in using Cascade?
Before we considered the mobile tools, we first determined our requirements for the mobile website. One of the most important requirements was to include the same content on our full website, which was already in Cascade CMS, but allow for content variation where it was deemed necessary. Other 3rd-party solutions were considered, but given our requirements, Cascade CMS provided the easiest way to maintain both our full and mobile websites. Version 6.8's Destination Mapping is an excellent addition to the system and will allow us to easily expand our mobile presence.  The only other tool we use on our mobile website is jQuery Mobile, which provides a nice framework and cross-device compatibility.
Check out the University of Scranton's Webinar on Mobile Sites from July 12, 2011.