Aug 14, 2020
We have some exciting improvements to system-wide announcements (formerly broadcast messages) to share with you: 
See all active and pending announcements and their authors
Edit pending announcements
Add links and styling to your announcements with a WYSIWYG editor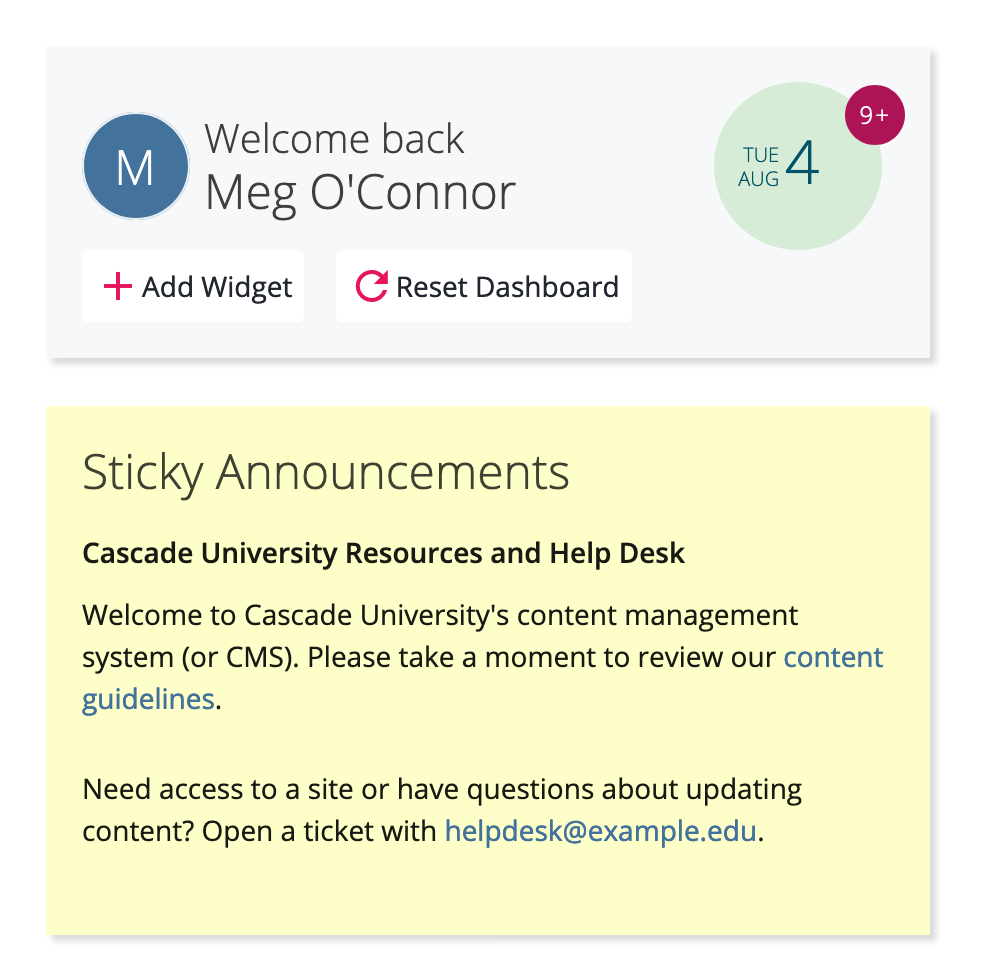 We also want to introduce you to a new type of announcement: the Sticky announcement. Sticky announcements appear on all user Dashboards and persist until the announcement is removed.
Put important news and information front and center
Provide links to your organization's help desk or documentation
Share tips or recommendations for content creation with your contributors
Read more about announcements in our knowledge base and visit Administration > Tools > Announcements to try them out!