Campus Map
X marks the spot! Create your own custom Campus Map using Cascade CMS.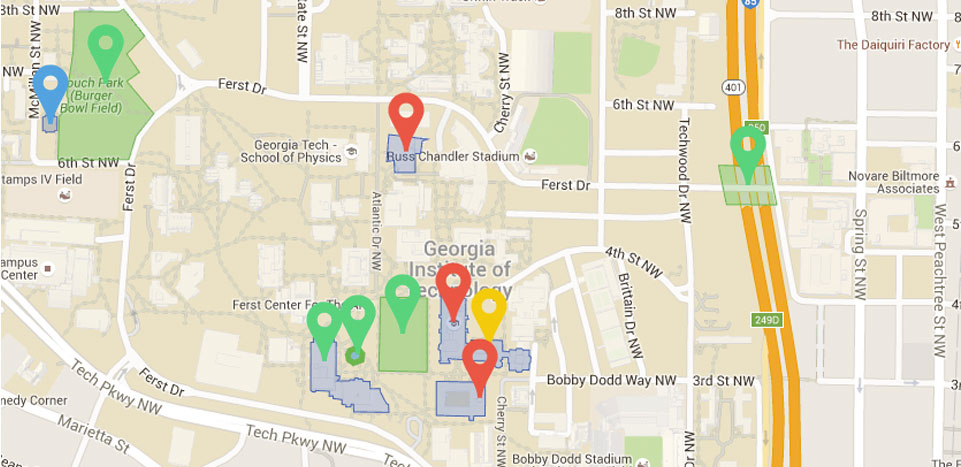 ---
Create campus maps with custom overlays and icons using Cascade CMS and Google Maps.
This site contains a sample map page, category block, and sample KML overlay exported from Google Maps.
To begin using this site, simply download the site and import it into your Cascade CMS instance. 
Technical notes:
Category options can be customized in the Category Builder and Map Builder Data Definitions. The categories should be entered using the same syntax in both Data Definitions.
Icon and KML layer will need to be published for display on the map within Cascade CMS.
To download, fill out form below!
Last updated: 10/12/2018