Faculty Directory
Direct all of your faculty and staff to one location.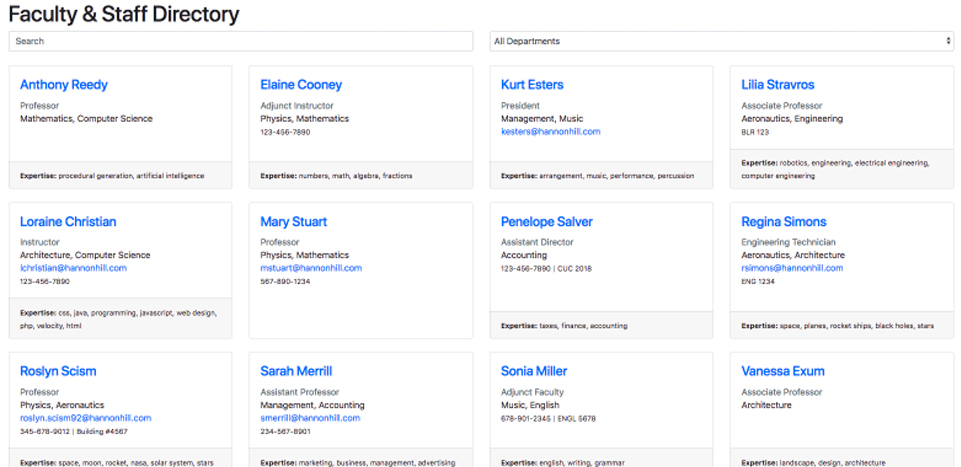 ---
The Faculty Directory Site makes it easy to get started managing online profiles for campus staff. Customizeable fields make it easy to manage each profile and eliminate the need to edit XHTML markup.
The Landing Page automatically populates a directory table that is sortable by department and each Profile Page includes a biography, headshot, contact information, and more. Editable fields can be customized through the Data Definition and the entire example is built on Bootstrap to display responsively as well.
Last updated: 10/12/2018