Left Navigation
Hop in the left lane for the fastest route to an automated navigation menu.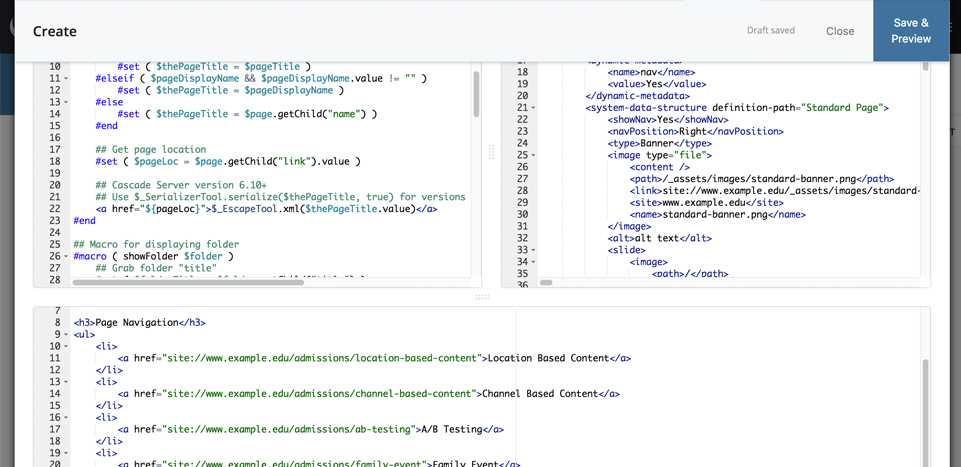 You can use Cascade CMS to automatically create navigation menus for your site based on your folder structure in the system. The Left Navigation module is already set up to create left-hand navigation menus based on your folders, pages, external links, and page references. Optionally, you can use XPath to exclude any items in these folders that you'd rather keep out of your navigation.
Use your assets to your advantage and let our Left Navigation module automatically create navigation for you based on those assets.
To download, fill out form below!
Last updated: 03/22/2017