Reports Site
Prioritizaton of Urgency and Needs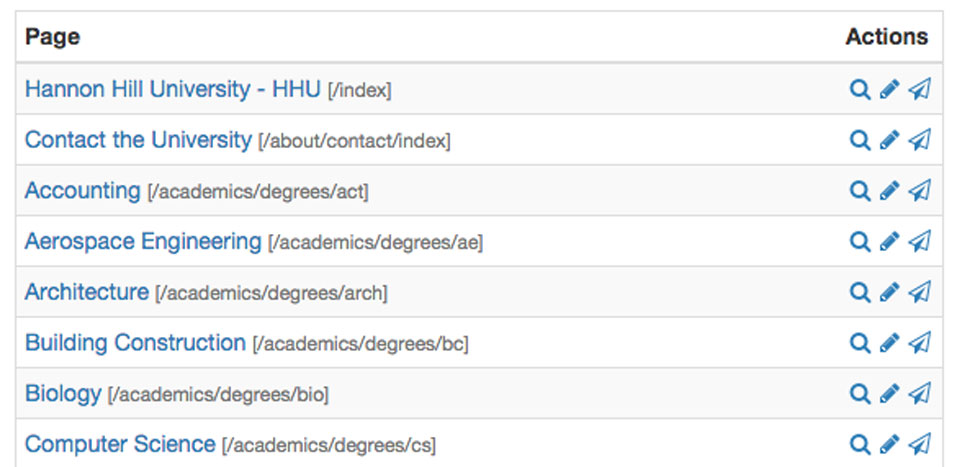 ---
Cascade CMS provides reports, out of the box, to help with your content management and content freshness.
The Broken Link Report dashboard tab contains a report of all broken links in a particular Site. On this tab, users can see each broken link and the assets in which the broken link is contained. Broken links can be marked as fixed and then filtered out so that only links that still need to be addressed are displayed.
The Stale Content Report dashboard includes a graphical summary of content needing review and a table view containing each stale item. The Stale Content tab contains several actions to help manage stale content, including sending notifications and scheduling future review dates.
Cascade CMS also syncs with Google Analytics via a Connector to import analytics data into your instance for graphical and tabular views that can be filtered based on different time intervals.
Other content and asset reports can be created using data that Cascade CMS generates. Those reports include:
Pages without a Title or Display Name metadata value
Pages without a Review Date metadata value
Recently created Pages
Recently edited Pages
Recently published Pages
Pages with unpublished changes
Pages not set to publish
Access/Permissions Tree
These reports are created using either XSLT or Velocity by indexing assets within the application and displaying those that meet the criteria. Additional reports can be created and the aforementioned reports are also open to repurposing as needed.
To download, fill out form below!
Last updated: 03/22/2017