Social Media Directory
Less coding, more following.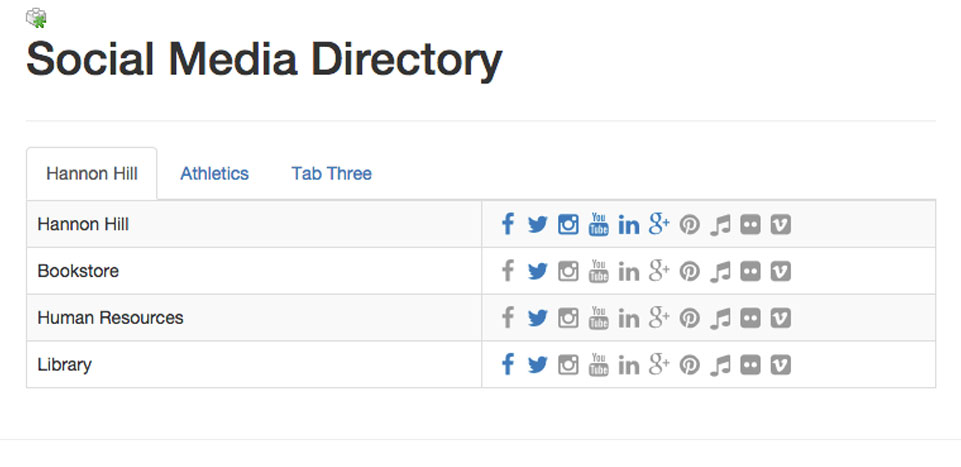 ---
Allow visitors to quickly and easily navigate all of your organization's social media accounts in one place with a Social Media Directory. This is a responsive (Bootstrap), table-based, tab-based directory of Social Media accounts. It comes with support for Facebook, Twitter, Instagram, YouTube, LinkedIn, Google+, Pinterest, iTunes, Flickr, and Vimeo. Additional social media accounts can easily be added and existing accounts can be removed as well.
Formats for building this directory are available in both XSLT and Velocity!
To download, fill out form below!
Last updated: 10/12/2018