Social Media Mashup
Drink from the proverbial social media firehose!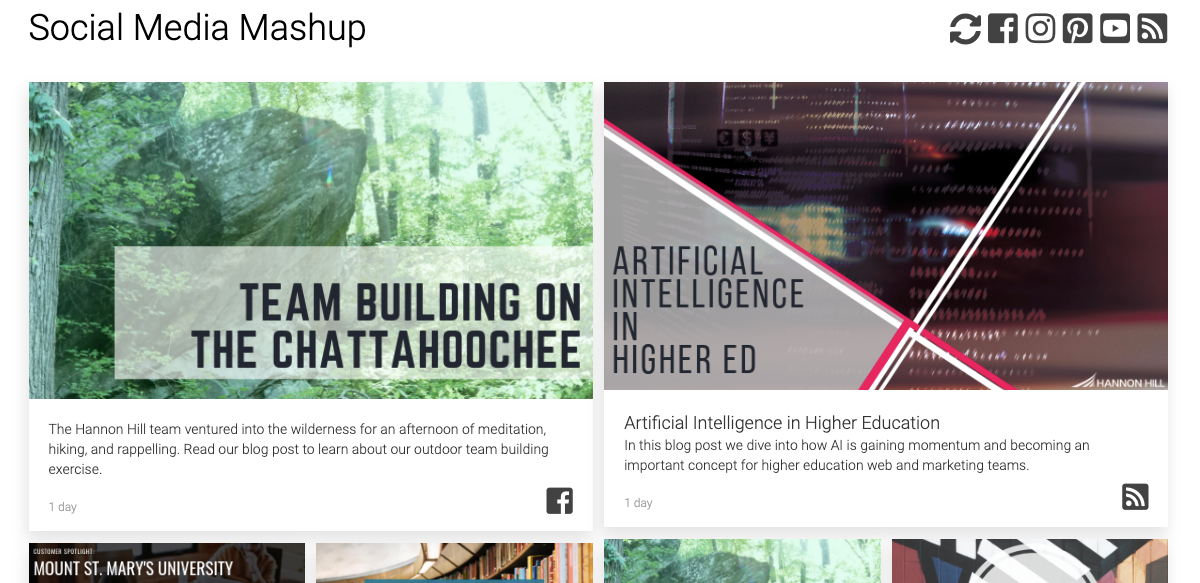 ---
Combine all your social media content into one stream and put them all on one easy to digest page. This example will allow your visitors to find and interact with all your social media accounts on this filterable page. Social networks include: Twitter, Facebook, Instagram, Pinterest, Flickr, YouTube, Blog and RSS feeds from any location.
Twitter, Facebook, and Instagram now require the use of their RESTful APIs to allow for real-time access to their social media data, which requires setting up an "app" with each site, instructions included! 
Note: Twitter is currently having some issues and sometimes fails to load. Facebook and Instagram are turned off in the demo as well to protect our access tokens.
To download, fill out the form below!
Last updated: 05/17/2019