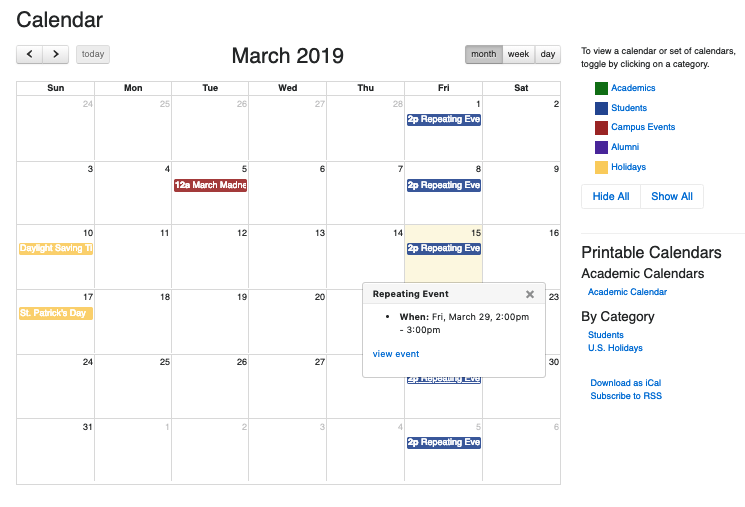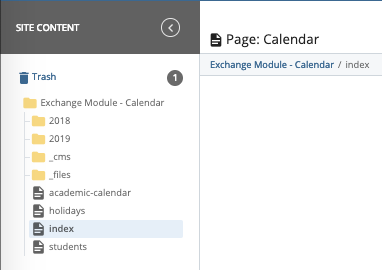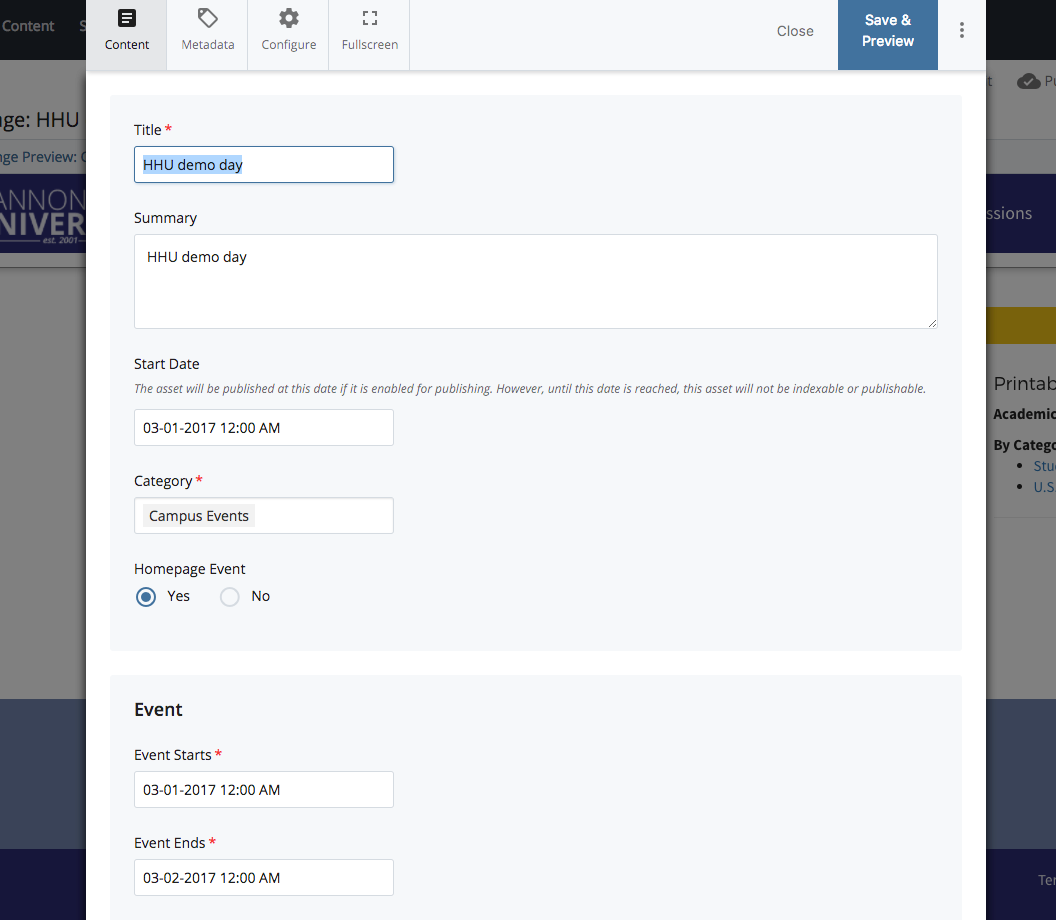 This example site is no longer being maintained. We recommend checking out our
Events site
for customizable events implementation.
In addition to having a completely customizable look and feel that can blend in with your visual brand, the Calendar example site offers a variety of different viewing and syndication options. This means you can manage calendar events for your site and syndicate them across several other sites, so you maintain consistent information across your entire organization.
Features include:
Interactive calendar using the Full Calendar jQuery plugin.
Calendar grid for month view, list view for week and day views, filterable by category(ies).
List view for events within selected category(ies).
Folders for yearly and monthly organization of events.
Landing page for events within a given year or month.
Repeatable events using daily, weekly, monthly, and yearly options.
Multi-channel output for a variety of pages (XHTML, RSS, iCal, XML).
Display events from Google Calendar Feed.
Support for external sources such as XML, JSON, and RSS may be referenced in the calendar documentation; however, these sources are no longer supported due to the retirement of the Yahoo Query Language API on January 3, 2019.