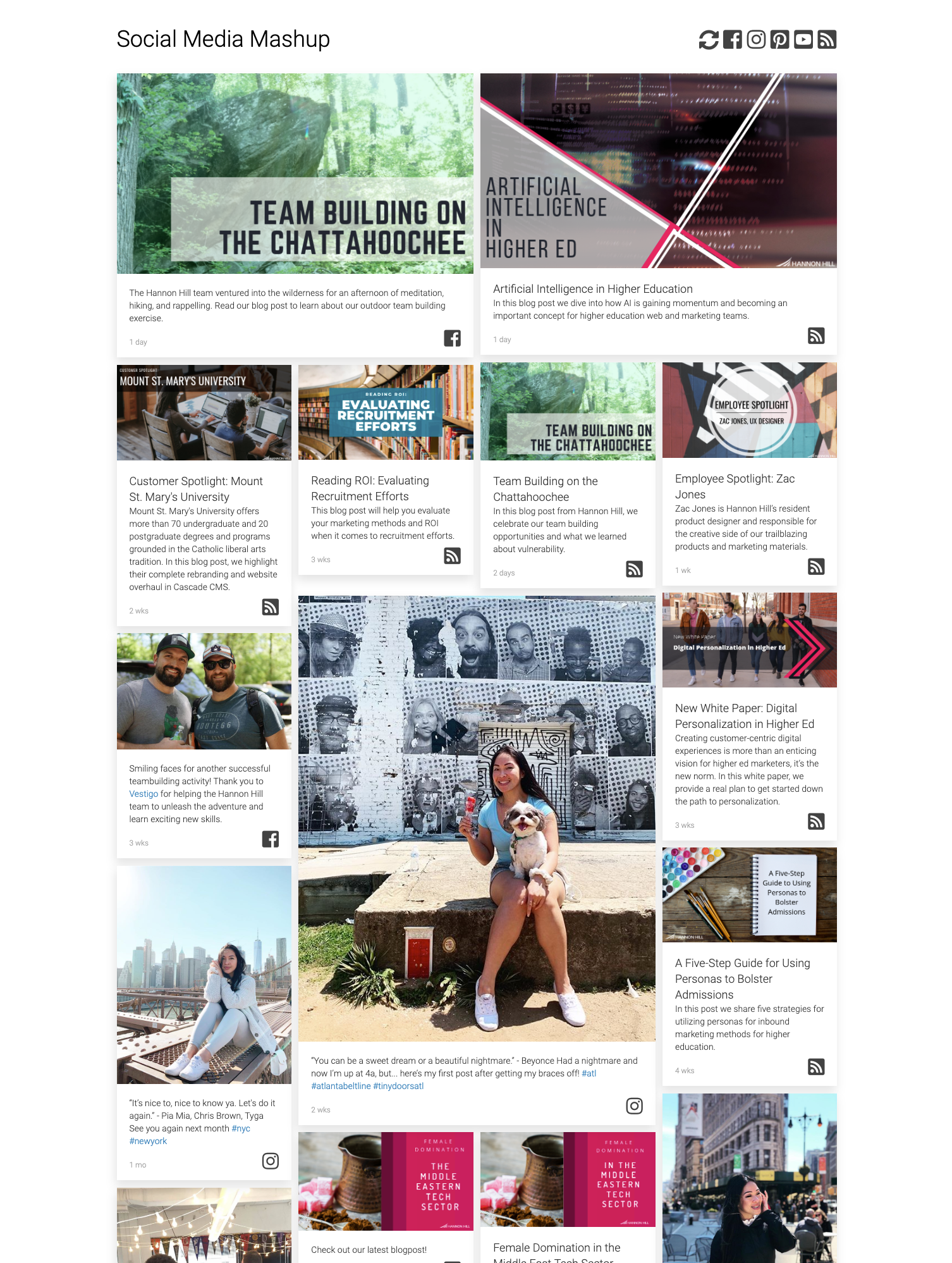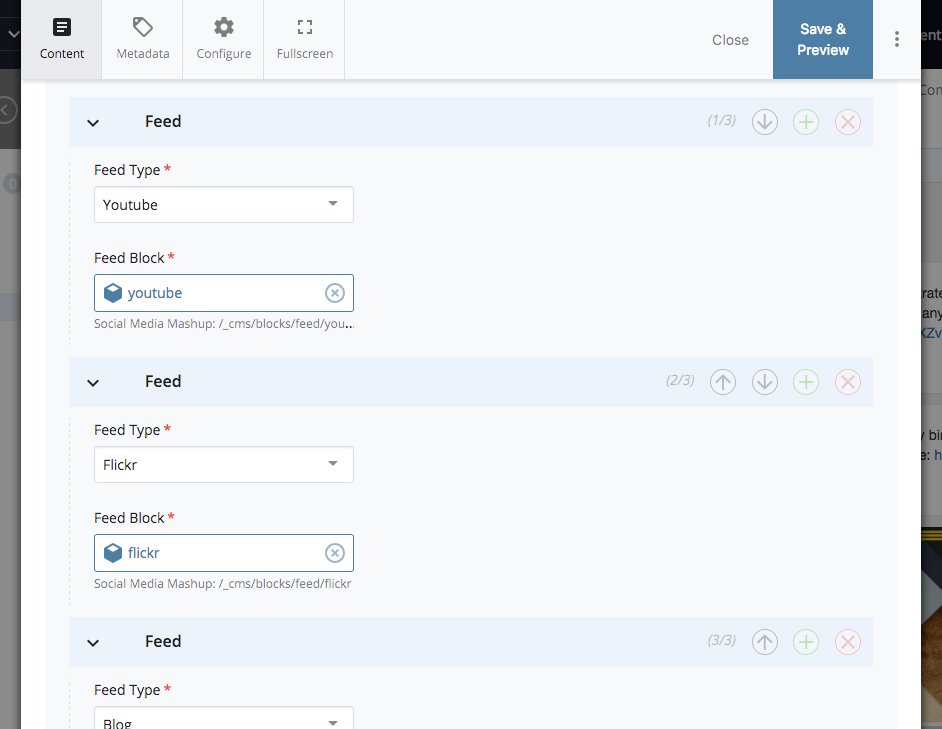 Combine your organization's social media content into one stream and let users digest the content via one filterable page. The Social Media Mashup supports Twitter, Facebook, Instagram, Pinterest, Flickr, YouTube, Blog, and RSS feeds.
Twitter, Facebook, and Instagram now require the use of their RESTful APIs for real-time access to social media data, which requires setting up an "app" with each site. Instructions are included! 
Note: Twitter is currently having some issues and sometimes fails to load. Facebook and Instagram are turned off in the demo as well to protect our access tokens.