Personalization 101: Implicit versus Explicit personalization
By Kat Liendgens — Sep 26, 2019 11:00 AM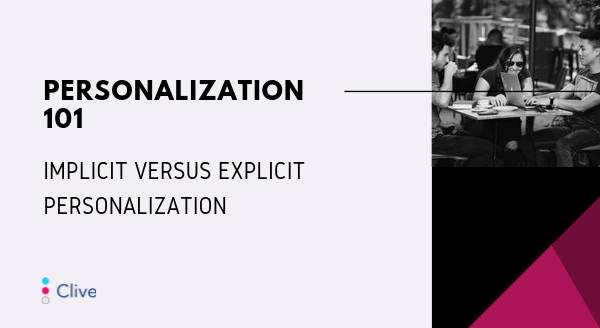 Higher education professionals overwhelmingly agree that personalized web content has become a mandate in today's world in which individuals demand to be treated as such. It's no surprise that personalization has become such a hot topic at higher ed conferences and virtual groups. Today, we'd like to look at the two main types of personalization: implicit and explicit. 
Implicit Personalization
Implicit personalization is based on data that your website visitor has not directly volunteered. For instance, you may customize the user experience based on the device is using to visit your site. Another example would be content based on geolocation, which is an opportunity to showcase recruiting events in the area where a prospective student resides, to tailor content differently to in-state versus out of state prospects or even to international students based on their country of residence. Your visitor's digital body language, such as pageviews or number of visits, also provides plenty of data that you can use for personalization. You could look at what type of program page someone has visited and provide customized Calls to Action ("Learn more about career paths for…") on other pages or even student stories or testimonials that are specific to the area of study in which the visitor appears to be interested.
Explicit Personalization
Explicit personalization utilizes data that has been specifically provided to you by the visitor, through the submission of a form, a survey, or a quick poll. For example, you may ask a visitor right on the homepage to classify themselves as a prospective student, current student, parent, or alumni. Now you can leverage this information in order to show custom content across the entire site. You could change the wording in the main copy of the page, add sections to pages that are specifically geared towards a certain type of visitor, or customize the top or secondary navigation. Or you may display custom greetings based on someone's name.
Note that you don't even necessarily have to look at specific form data. You can also customize content based on which forms a visitor has filled out. A classic example would be a CTA to sign up for a newsletter. If someone is already subscribed, there's no need to waste the real-estate on your page by showing them the same CTA again. Instead, you may prompt the user to download your mobile app, submit their own story, or follow you on social media. The idea, of course, is to present your visitor with a next step to take rather than leaving them stranded. Here's another use case: if a visitor has signed up for an event, such as an Open House or a volunteer activity, you can display appropriate reminders on your site to augment text messages or emails. 
Wrap Up
As you can see, there's no need to dive into a whole new content strategy approach for each segment of your audience. When it comes to personalization, it's actually best to start small, picking some of the scenarios mentioned above. 
Are you going to be at HighEdWeb in Milwaukee this year? We'd love for you to join our session, "Content Personalization: the low hanging fruit" on Monday, October 14 at 9:30AM. If you are planning on attending a different session but would like to chat about the benefits and logistics of personalization, stop by our booth any time. We're looking forward to it.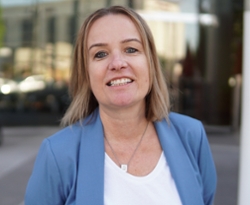 Kat Liendgens
CEO
  kat@hannonhill.com
  @katliendgens
Categories