Seven Questions to Ask When Evaluating Personalization Providers
By Laura Rives — Nov 14, 2019 11:00 AM

Implementing a digital personalization strategy is traditionally accomplished in one of two ways: within your content management system or via a third-party platform. Either way, the tool should fit the strategy, not the other way around.
Through APIs and improved native integrations, personalization platforms can now ingest and integrate data from a wide range of sources, combining demographic, geographic, and behavioral data for both known and anonymous users.
There are seven considerations to help you evaluate business needs, staff capabilities, management support, and financial resources before selecting a tool.
1. Where are you on your personalization journey and what capabilities do you need now?

Prioritize platforms based on how their feature set matches up to your most-pressing personalization needs. If you're getting started with the web, focus on that. If you're ready to personalize across The Internet of Things, you might need an enterprise system.
2. Who will use the platform and do we have the right team in place?
A common blocker to personalization success is misaligned staffing models or skill sets. Make sure there is synchronization across individuals, with leadership buy-in as well.
3. How much training will we need?

If you can't or don't want to hire new staff, consider a vendor with premiere support and professional service offerings.
4. Can we integrate with our existing digital tools, particularly the content management system?

It's important to find out if the integration points you desire are possible with your current architecture.
5. What are our reporting needs?

What do your various stakeholders need to make better decisions and drive revenue?
6. What is the total cost of ownership?

Many personalization platform vendors run a subscription model based on features and usage, so it's important to craft a dynamic budget based on different scenarios.
7. How will we define success?

Make sure the success warrants the investment. Example KPIs include increasing international student enrollment and driving donations.
To learn how we can help you on your path to personalization, please reach out to request access to Clive, Hannon Hill's new engagement platform built to deliver the right message to the right people at the right time. Email support@hannonhill.com to request an account today.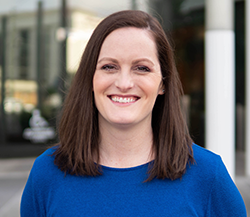 Laura Rives
VP of Sales and Marketing
  laura.rives@hannonhill.com
Categories