Full Search and Replace
Overview
Full Search offers a more fine-tuned search capability than a basic search and includes filters to select Sites, asset types, and asset fields to search. Full Search searches all Home and Administration Area assets across the following fields:
Username and Full Name
Author, Owner, Created By, and Modified By
System Name, Title, and Display Name
Description
Keywords
Tags
Summary
Teaser
Path
Link
Asset Type
Asset ID
Site and Site ID
Velocity Format content
XML content
Binary Large OBject (BLOB) data
Note that not all fields are applicable for all asset types.
Conducting a Full Search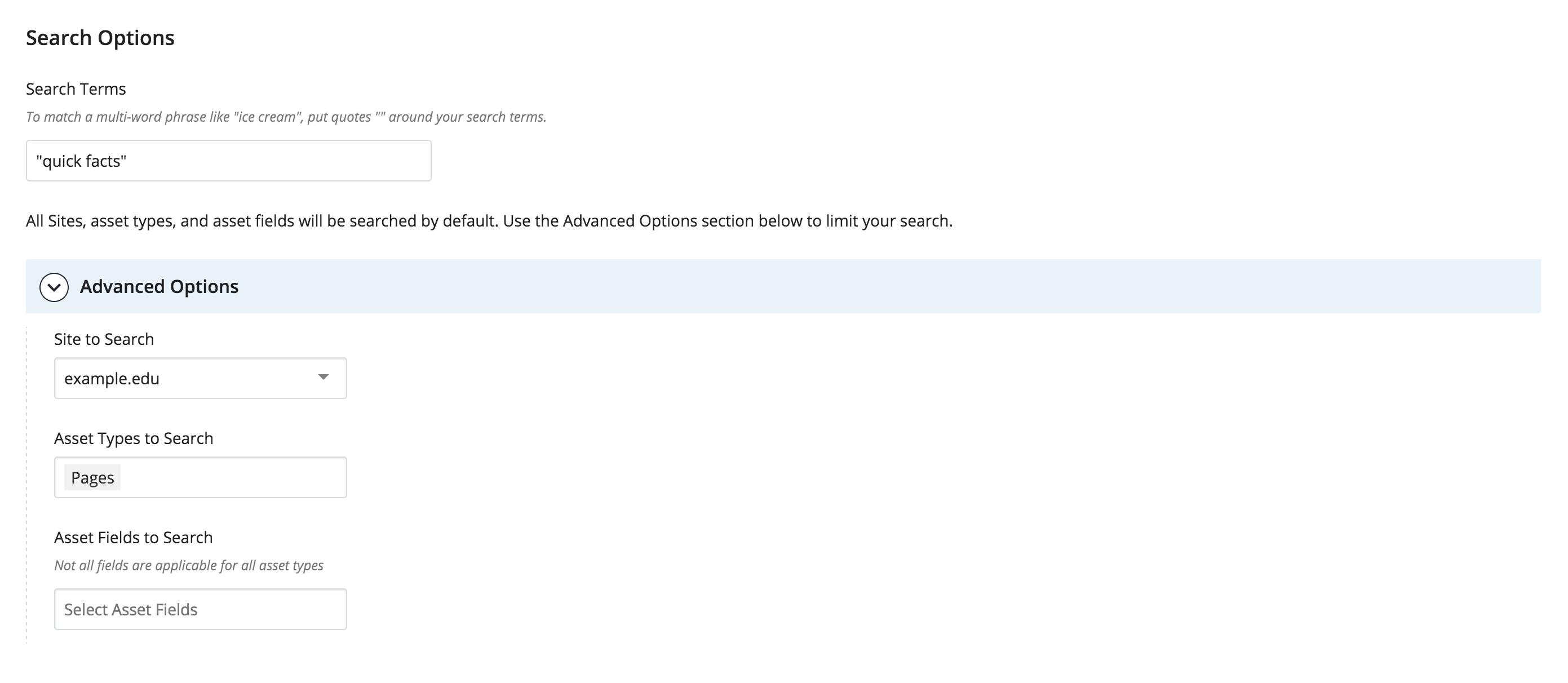 To conduct a full search:
Enter your search terms in the Search box in the top-right of the Cascade CMS interface and either press Enter or click the Go to Full Search link. The list of results will populate as terms are added.

Only those assets for which you have read or write access will be listed.
By default, 20 assets will be listed per page. To jump to another page of results, select a page number or click previous or next below the search results.

Optionally, expand the Advanced Options menu to use the Site, asset types, and/or asset fields filters to further refine your list of results.
Click an asset to view it or right-click an asset to perform actions on it with the context menu.
Search Tips
To match a multi-word phrase like "ice cream", put quotes "" around your search terms.
Use ? as a single-character wildcard. For example, a search for fac?s will return "facts" and "faces".
Use * as a multiple-character wildcard. For example, a search for fac*s will return "facts", "faces", and "factories".
Replacing Content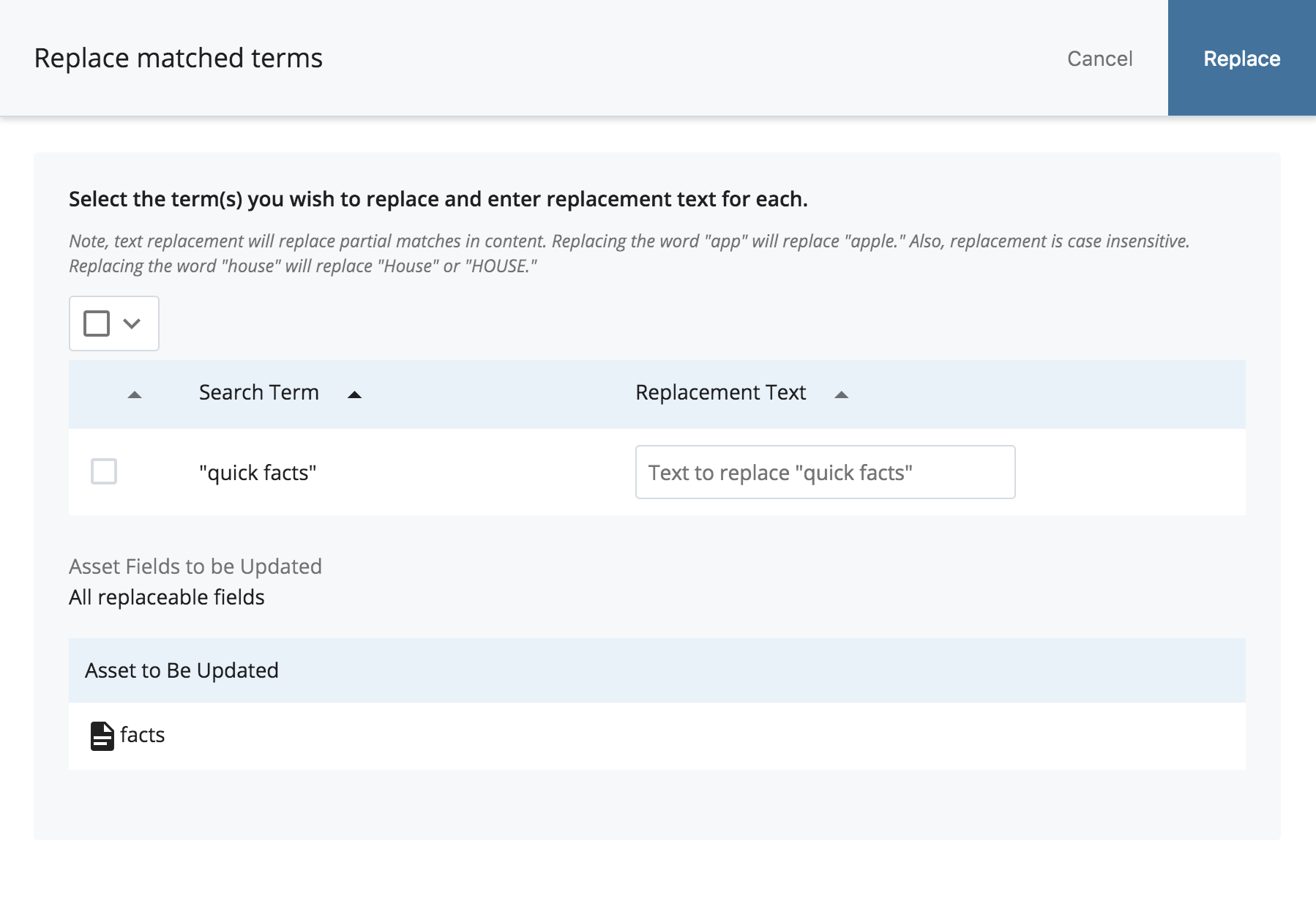 The Replace Content feature allows users to quickly change multiple assets at once. To replace content:
Select the assets you wish to update from the list of search results and click Replace Content at the top of the list.
In the Replacement Text field, type the text you wish to replace the search terms with in the assets to be updated.

Text replacement will replace partial matches in content. Replacing the word "app" will replace "apple".
Text replacement is also case insensitive. Replacing the word "house" will replace "House" or "HOUSE".

Click Replace.
Note - Content replacement is only available to users with access to the Administration area and write access to the selected assets. Content replacement will not be processed through workflow.