Tim Reilly
Director of Support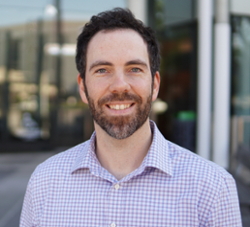 Email: tim.reilly@hannonhill.com
What do you do for Hannon Hill?  
Oversee everything related to Hannon Hill's technical support. This includes responding to tickets on our support forum, helping customers with questions related to installations and upgrades, making recommendations for optimal system performance, and application licensing. Additionally, I manage our hosted CMS infrastructure - Cascade Cloud. This involves monitoring 50+ instances of the application, resolving any problems as they come up, and keeping systems patched to ensure the security and stability of those environments.
Why do you work at Hannon Hill?  
The company allows for creativity and flexibility. I'm also very close with all of my colleagues and we are like one big family. I enjoy the interactions I have with all of our clients and do my best to keep them happy.
Superpowers at work:  
Cascade CMS, (X)HTML, CSS, XML, XSLT, MySQL, SQL Server, Oracle, Tomcat, Apache, LDAP, Windows, Linux/*nix, PHP, Java, Amazon AWS 
Best advice you've ever received:  
Don't sweat the small stuff.
What do you do for fun?  
Tennis, guitar, Muay Thai, Brazilian Jiu Jitsu, exercise, watch sports, Game of Thrones, fantasy sports, eat eggs
If you didn't work in technology, what would you be doing?  
Probably something related to fitness…physical therapist? nutritionist? personal trainer? tennis coach? If I didn't cherish my 7-8 hours of sleep per night, perhaps a homicide detective? Or I'd just have a massive farm with a ton of rescue dogs.
Favorite quote:  
"Everybody has a plan until they get hit."