The Cascade CMS User Conference Call for Speakers is Open!
By Laura Rives — Mar 5, 2020 11:00 AM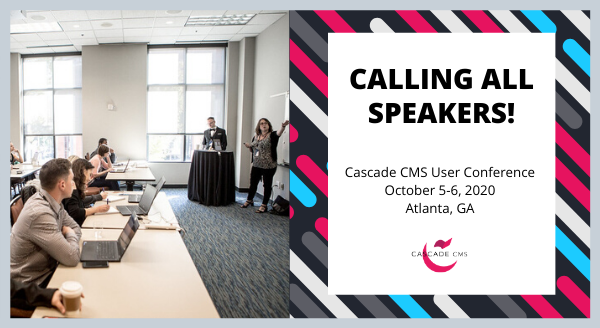 One of the greatest things about Cascade CMS is its network of fellow users who so generously share their ideas, experiences, and lessons learned with the community. There's no greater opportunity to share your story than speaking at this year's user conference.
From developers and administrators to marketers and designers, everyone is excited to hear about the great work you've done with Cascade CMS. If you've made a breakthrough, solved a problem, or made something more efficient, we want to hear from you!

What's Involved
Submit a presentation topic today to be considered for a speaking slot, which includes one complimentary registration. You'll have a 50-minute block to showcase your work with Cascade CMS and take questions from the audience. 
Sample topics include:
Programming and backend development

Web team structure, leadership, and governance

Web accessibility

Storytelling; data-driven design and content

Redesign

Content strategy; content reuse 
If you've never done this before or if you've stood up in front of a crowd hundreds of times, we encourage you to submit a proposal. It's the diversity of presenters and topics that make the Cascade CMS User Conference special.
Event Details
When

: October 5-6, 2020

Who

: Cascade CMS developers, administrators, marketers, and end users

Early-Bird Registration

: WAIVED for accepted proposals
How to Submit a Proposal
To submit a speaker proposal for the 2020 Cascade CMS User Conference, please fill out the form on our call for speakers page. The deadline to submit a proposal is April 9. We will notify you if your proposal has been accepted on or before April 30.

We look forward to reading your submissions! Feel free to drop us a line at conference@hannonhill.com with any questions.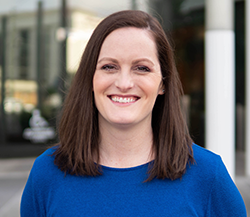 Laura Rives
VP of Sales and Marketing
  laura.rives@hannonhill.com
Categories