By Laura Rives — Sep 3, 2020 11:00 AM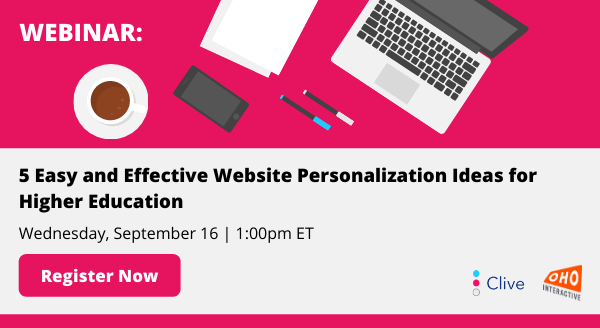 With 50% of Gen Z reporting in a recent survey that they would stop visiting a website if it fails to anticipate what they need, liked, or wanted, adding real-time website personalization is becoming essential to keeping prospective students engaged.
Based on the results of real campaigns, this webinar will cover 5 easy website personalization mini-campaigns schools can implement to start engaging and converting prospective students.
These examples are built using Clive, Hannon Hill's engagement and real-time personalization tool.




Title: 5 Easy and Effective Website Personalization Ideas for Higher Education
Date: Wednesday, September 16
Time: 1:00pm EDT
Presenters: Jason Smith, Managing Director and Founder at OHO Interactive & Kat Liendgens, CEO at Hannon Hill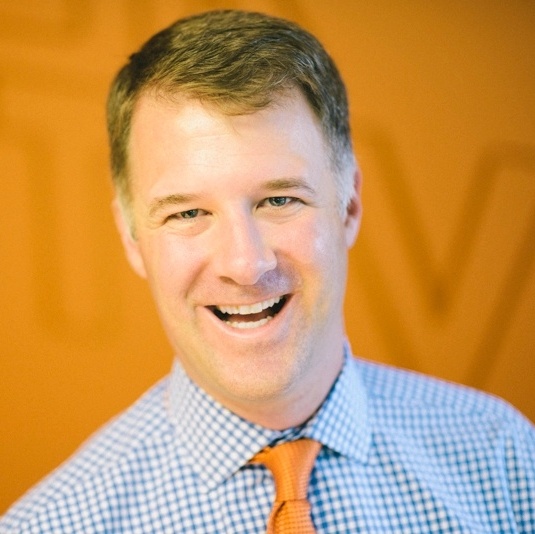 Jason is the Founder and Managing Director of OHO Interactive. He's worked with over 100 higher education clients to launch websites and implement digital marketing campaigns that drive student enrollment and elevate brands. He's been writing and working on website personalization for colleges and universities since 2015, and he speaks regularly on the topic at industry events including the AMA Higher Education Symposium, CASE conferences, and HighEdWeb.
Kat joined Hannon Hill in 2009 and was named Chief Executive Officer in 2011. Since that time she has built the company's progressive culture and continues to advocate for its clients through her commitment to making the best content marketing solutions available on the market. Kat has shared her expertise about the evolution of web content and web strategies at many industry conferences including HighEdWeb, PSEWEB, InterLab, NAGW National Conference, and more.

Please note that all registrants will receive a recording of the event. We encourage you to register even if you can't attend live.

We look forward to seeing you there!