By Daisy Perper — Aug 10, 2021 11:00 AM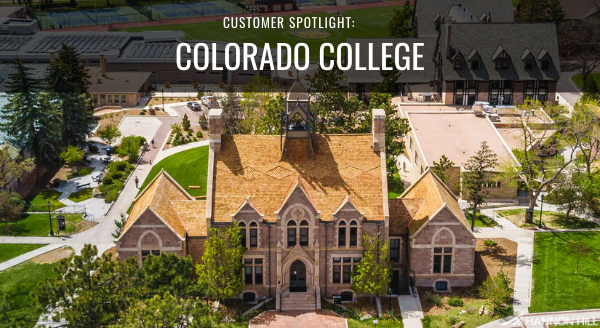 After Colorado College determined Cascade CMS was the best Content Management System to power their higher ed website, they tapped our Professional Services team to help streamline that transition process. A few highlights of the project include implementation of the Faculty & Staff Directory and Course Catalog, as well as creation of a profile and course connector script for automatic data pulls.
Starter Site Implementations
Faculty & Staff Directory
Colorado College worked closely with the Hannon Hill professional services team to define what customizations were wanted with their Directory Starter Site implementation. The starter site implementation included search by name, search by expertise and individual profile pages. Beyond that, the starter site was customized to include the ability to link to a page with a faculty list by department, expand full bio to show publications (stored in CMS and not overwritten with data feed), and to create a retiree profile checkbox to ensure that a retired emeritus professor's profile is not flagged as inactive.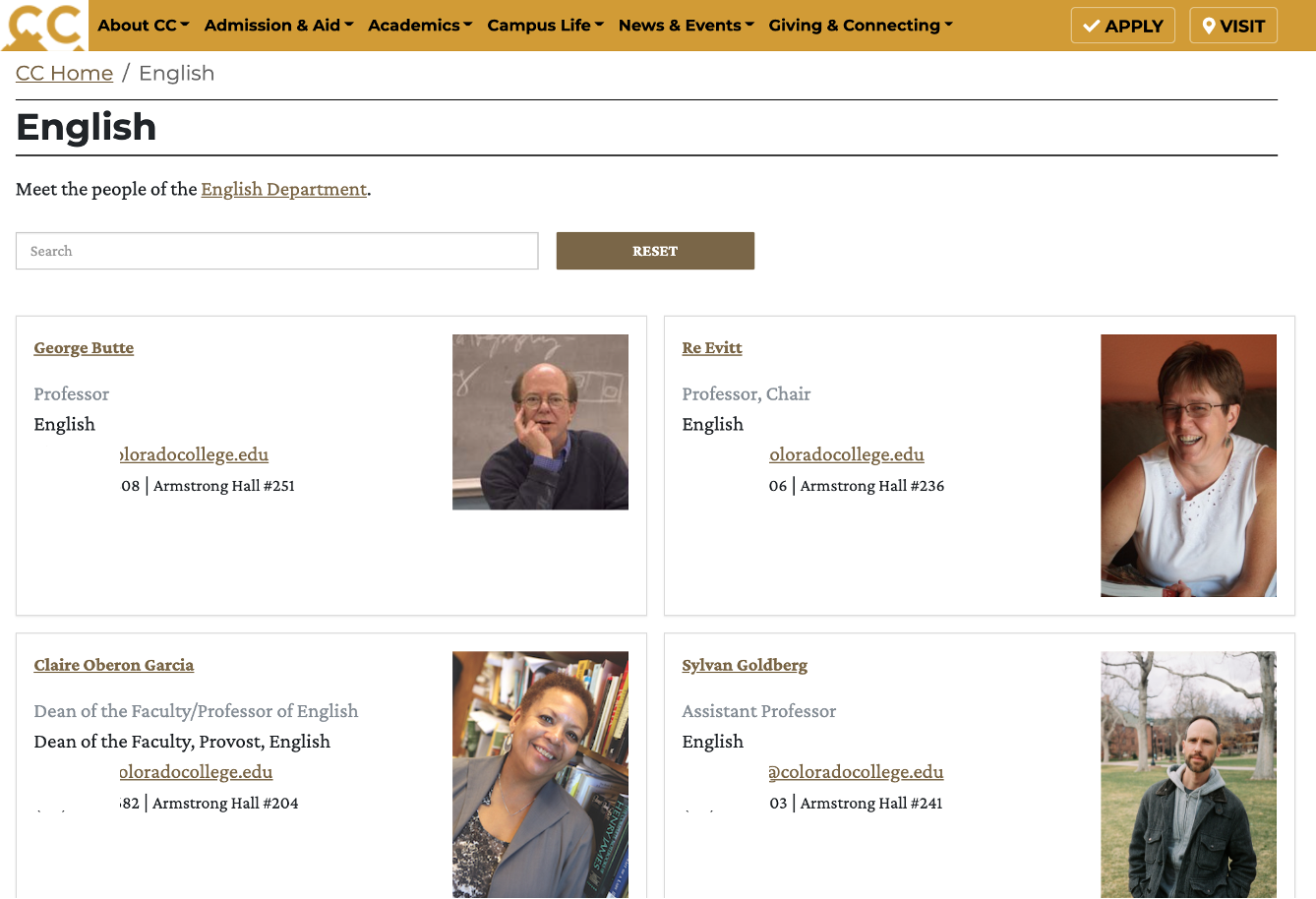 Course Catalog
As the course catalog is a staple for any higher ed website, Colorado College wanted to ensure the page was streamlined into their new website and performed as needed to support their audience. While implementing our Course Catalog Starter Site, the Hannon Hill professional services team created a taxonomy in Cascade CMS that matched Colorado College's course catalog and built the necessary page functionality outlined by both parties. This included individual course pages, course page will automatically pull faculty profiles from the directory using the Faculty ID's added to the course metadata, ability to add courses to a program page, ability to add degrees to the main catalog page, search for course name, ability to filter search results by department or schedule, download-able printer friendly version, and a workflow approval where edits are approved by the registrar's office.
Connector Scripts
In the effort to continue streamlining the transition to Cascade CMS, our professional services team worked to create connector scripts for both the profile and course pages in order to have necessary data that lives in Banner be automatically pushed into Cascade CMS as well. This included analyzing how the data was previously structured in Banner in order to customize the Cascade CMS fields and data definitions to match that. With those findings, our professional services team was able to write the script to ensure all of the data was migrated into the correct page fields.
Profile Connector
For the profile connector, the Hannon Hill Professional Services team built a Profile Connector script that imported and maintains profile information in Cascade CMS using a feed from banner. Some of the functionality built into the connector included loading all profile data into Cascade CMS using the product APIs User ID as the data key that matches profiles in the .CSV file to profiles in Cascade CMS, ability for employees to be flagged as inactive and remove from search (unless the profile is designated as a "retiree"), ability to belong to multiple departments, error handling and more.
Course Connector
Additionally, a course connector was built to import and maintain course data in Cascade CMS using a feed from Banner. Again, this allowed for an easy data migration from one system to another without starting from scratch. The course connector allowed for data to be loaded into Cascade CMS using the product's API. The script added new courses, modified existing courses and flagged unused courses as inactive. Inactive courses are not displayed and will not be returned in search results. Additional functionality includes marking courses as featured, error handling and logging all exceptions to a log file.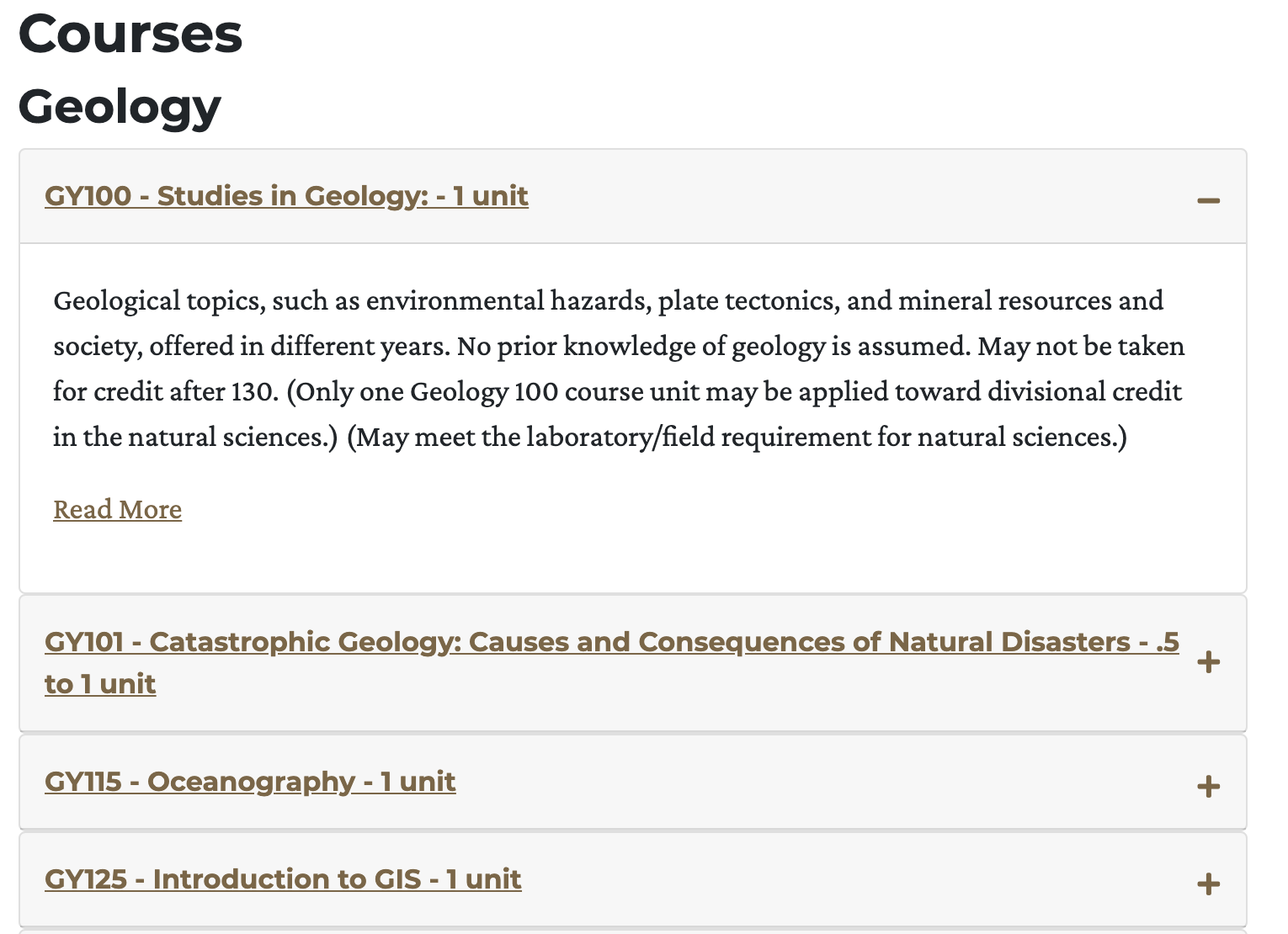 With an overall project goal of supporting Colorado College in streamlining their transition to Cascade CMS, after all the work was complete, a handoff demo was performed covering how to create, edit, and maintain web content utilizing the new designs. While Colorado College's in-house team led the majority of the initial implementation in the switch to Cascade CMS, they were able to create efficiencies and integrate necessary customizations and data pulls as it related to specific pages by utilizing Hannon Hill Professional Services.

Interested in our full offerings & capabilities or want to inquire about a project you have in mind? Head over to our Professional Services page to learn more.