By Chris Rapozo — Oct 20, 2022 11:00 AM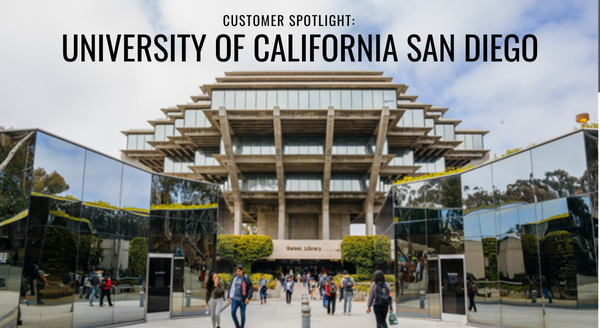 UC San Diego (UCSD) is a member of the ten-campus family of the University of California. It educates approximately 33,000 students and offers over 100 degrees and programs from 15 departments, including the Jacobs School of Engineering, one of the nation's top 10 engineering schools.
UCSD switched to Cascade CMS in 2008 when the university required a well-structured, fully-baked enterprise web content management system that could load hundreds of sites quickly, and efficiently migrate UCSD's web content to a new CMS. 
"Cascade CMS was perfect," said Allisa Becker, Director of Campus Platform Technologies at UCSD.
Today, the team at UCSD manages close to 400 separate sites using Cascade CMS. This spotlight explains how UCSD gets the most out of its subscription:
UCSD's Site Creation and Content Migration Process
When internal clients request a new site for the respective department, the UCSD web team uses the following narrowed-down process:
A client completes an order form on UCSD's intranet site.
Once the Project Manager receives the order, the Project Manager creates a site shell using a script that clones a seed site with the latest template versions.
In the past, due to the complexity of UCSD's prior CMS, the Applications Programmer had to create each site themselves every time an internal client submitted an order for a new site migration.
Now, thanks to Cascade CMS's easy-to-use interface, a less technical Project Manager can clone everything they need and set up the proper permissions through web services and APIs.
Once a site shell script is processed, which takes only a few minutes, the Project Manager can work on the site-specific configurations, and depending on the migration size, a student worker is able to tackle the content migration part by easily copying and pasting text from a prior system to Cascade. 
Cascade CMS' granular access allows Project Managers to select from various templates with content "chunks," which are already plug-and-play with styling configurations suited for non-technical users with no HTML and CSS knowledge.
Cascade's Migration Tool points at the extracted site on a prior CMS then targets all the sections the user wants to migrate and brings them over to UCSD standard templates.
A full site migration project can take anywhere from two days to just a few short weeks depending on the internal client's availability to transfer the content.
"The technical part is easy," said Allisa Becker.
Examples of how UCSD uses Cascade CMS on various sites:
The lion's share of UCSD sites use the university's standard templates. There are a handful of custom sites, such as UCSD's main site, which is the most customized and equipped with:
News & Events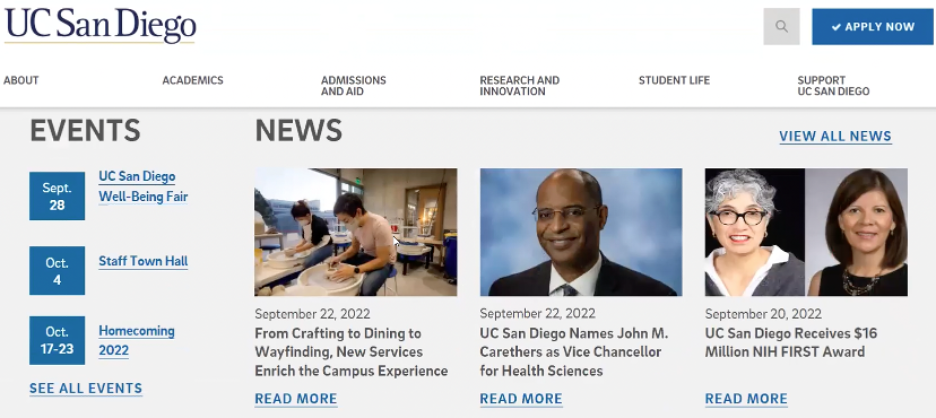 Statistics modules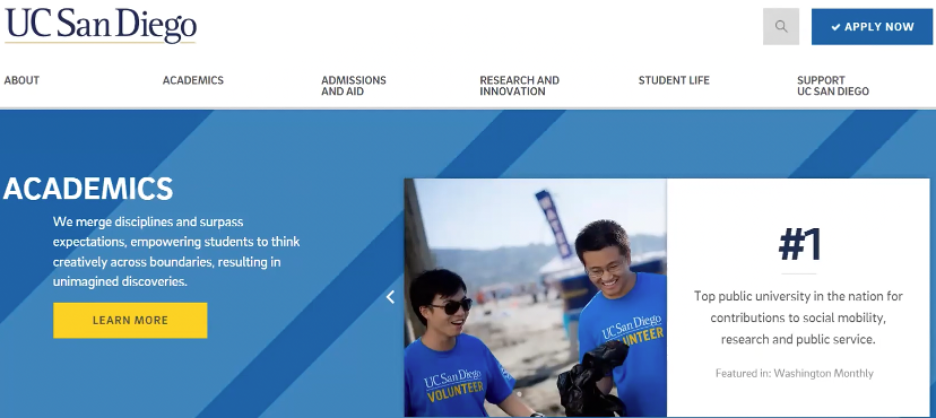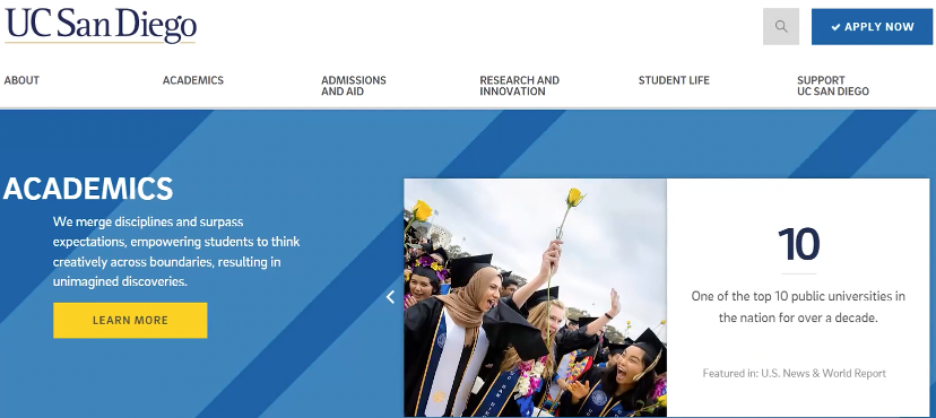 Stats with a rotating footer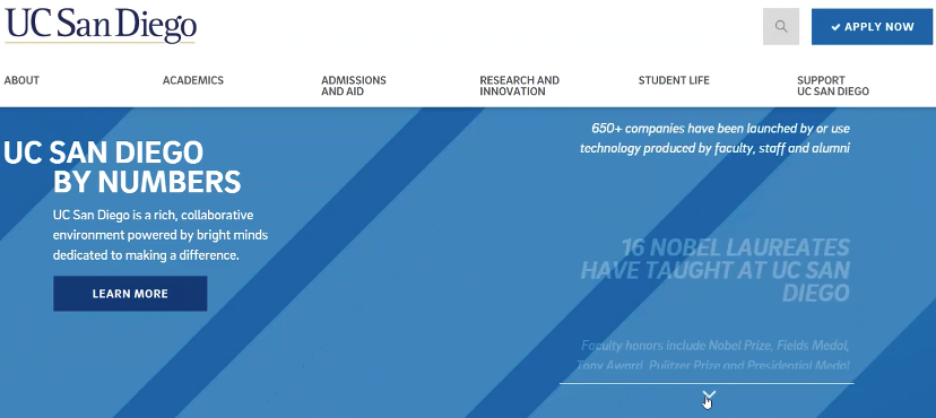 "What's Happening On Campus," linking social media posts with Cascade's integration tool.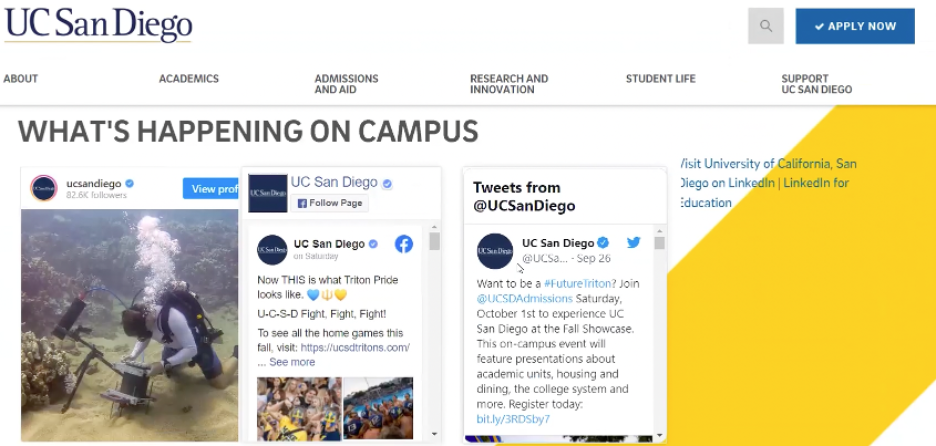 UCSD's Web Office grants contributors and users the flexibility to pick and choose some of the styles that work best for their particular departments without sacrificing UCSD's overall brand consistency. Of course, the web team always makes sure that all sites and pages are accessible and responsive to uphold the high standards the university puts on equity, diversity, and inclusion.
How UCSD utilizes homegrown talent to migrate its sites
Career readiness is a hot topic in higher education. UCSD is doing its part to ensure that students and graduates are ready to enter the workforce prepared and ready to go through conferences and various career prep and internship programs.
UCSD's web team frequently invites students to work in its office to gain practical experience and help the team migrate and create sites for UCSD. Some students even convert to full-time staff at their alma mater after graduation.
One way the web office sets its students up for success is by training new content users on a demo site seen below: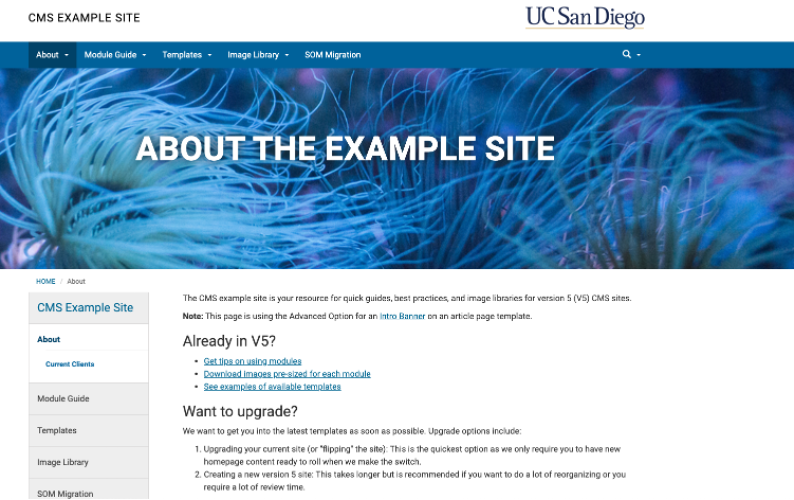 Because of Cascade CMS's easy-to-use interface, new user training exercises take only 30 minutes to 2 hours until the new staff is ready to work on UCSD's live sites.
"If you can use MS Word or any other word processing software, you can use Cascade CMS. It's that easy," said Allisa Becker.
If you'd like to be featured in a Hannon Hill Customer Spotlight blog post, please contact Chris Rapozo at chris.rapozo@hannonhill.com.
---
If you want to learn more about how you can take your CMS to the next level, just like UCSD, fill out the contact form below to schedule a demo.