Coding is something I've always enjoyed doing since I was a teen. It started when I was about 13 years old and experimenting with a website-building interface. 
My life changed when I converted a page from basic to advanced and couldn't go back. Seeing the code and the various options in the site builder output as specific code was amazing! There was a lot of trial and error, but the process was super rewarding. I kept at it and had my first paid freelance job at 19. That's when my career path was chosen.
What has been your favorite project at Hannon Hill?
Hands down, prep and setup! 
The prep allows me to set up a site template I can reuse for efficiency and consistency. The setup gives me the ability to structure and configure sites with best practices in mind. Both set up the client for success!
On a personal level, one of my favorite parts about working at Hannon Hill is working from home, in my office, at my BATTLESTATION! Just my desk and knick-knacks, but still, it's awesome!
What's the best advice you can give to someone who just started their career?
Keep at it! If you enjoy what you do, keep doing it, keep getting better at it and hopefully soon, you'll get paid well to do it!
What do you do for fun?
I love listening to audiobooks! I usually go through one a week. 
I also recently started grilling a lot and enjoy gaming quite a bit. I get lost playing "Cities Skylines" while listening to audiobooks. That combo gets me to my zen place. My entire household consists of pretty modern geeks. 
We love anime, superheroes, Star Wars, zombies, etc. We participate in many kid-friendly activities to try and tire them out (but it rarely works). 
Ultimately, my joy comes from watching my kids have fun.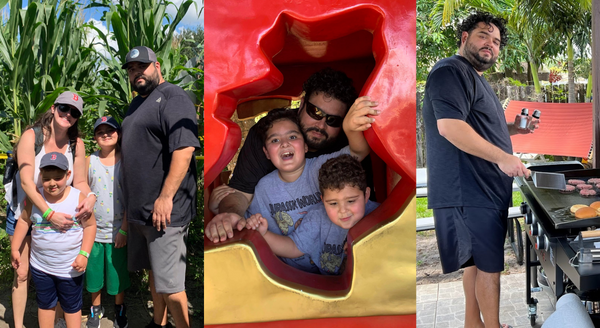 What is a place you would like to visit one day? 
I'd like to go to Alaska, Vermont or Montana. I want to stay in a cabin with a beautiful view of snow-covered mountains, surrounded by family and kept warm by a big ol' fire. I love the cold.
What's your personal mantra?
I'm a big believer in not stressing over things I can't control. "Big stuff, small stuff, if you can't change it, don't stress it. Keep it moving." Easier said than done but so worth it!
What is your biggest motivator?
Being able to provide for my family. That and TACOS!