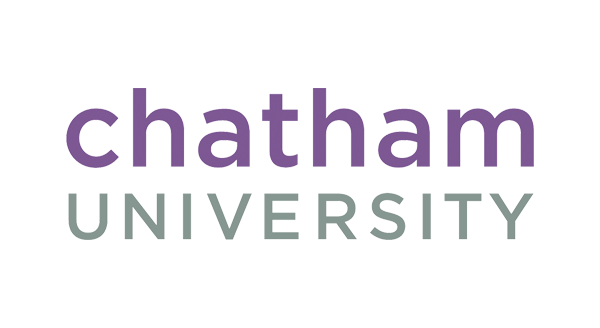 About
Chatham University is a private university in Pittsburgh, Pennsylvania. Chatham has an enrollment of over 2,200 students across over 60 undergraduate and graduate programs in areas of sustainability & health, business & communications, and the arts & sciences.
Challenges
Prior to Cascade CMS, Chatham University did not have a CMS system for its website. Previously, all site edits and functionality were handled through the IT Web Services Team. The volume and type of requests were creating a burden on the IT team, preventing quick turn-around on simple web updates and creating a backlog of other priority web services work.
Evaluation Process
After determining the course of action would be to implement a CMS system, the Chatham team outlined their outcome goals which consisted of: 1.) granting marketing full control of all site content (text, graphics, pages) without requiring extensive programming skills, 2). supporting multiple programming languages, and 3.) managing updates quickly as they are requested via easy-to-use features.

With this in mind, the team selected three platforms to review in-depth. After narrowing their list down to two finalists, the team ultimately decided to move forward with Cascade CMS.
Solution
After the formal review, Cascade CMS was selected because it met all stated CMS project goals, and because of its extensive portfolio of higher education clients and strong recommendations from those clients.
The shift to Cascade CMS enabled the Marketing team to take control of content creation, editing, and other web needs while freeing up the Web Services Team for higher-priority web and student services projects.
Results
As the Marketing team was now able to take full control of all site content, this ensured consistency across the web and all marketing materials. It also sped up the ability to update content across the site, freed up IT resources for other projects, and allowed for the creation of a platform/site that has better integration with Google Analytics, GTM, SiteImprove and other key tools.
Bill Campbell, Vice-President of Marketing & Communications at Chatham University, noted that "Ultimately, Chatham has seen upticks in both applications and enrollment with the launch of the new site."
Cascade CMS Project Highlights
Chatham's new website launched in Spring 2020, and feedback across the campus community has been largely positive. Since then, they've been working with their design and Cascade CMS support partner, OHO Interactive, to adjust templates to meet additional needs. 
"With the coronavirus pandemic, we had an influx of pages to build as messaging, events and other initiatives shifted to virtual delivery and considerations. The Cascade CMS system and templates from OHO worked well, and our campus partners were pleased with the results." -Bill Campbell
Experience Thus Far and Future Plans
When asked about the experience thus far working with the Hannon Hill team, Campbell said:
"The experience has been very positive! Questions and tickets have been promptly and satisfactorily answered, and the Cascade system has been meeting our website needs."
Moving forward, the Chatham team is excited to explore engagement and personalization tools like Clive, as well as work towards continued improvement in search engine optimization and web accessibility.
Hannon Hill builds the tools you need to share your unique message with the world.
Cascade CMS, Hannon Hill's award-winning content management system, takes enterprise web strategy to the next level. With built-in tools to eliminate stale content, increase digital outreach, and ensure the best possible audience engagement, it's no wonder Cascade CMS powers more than 25,000 sites and serves over 100,000 users across the globe.
Clive is our engagement and real-time personalization tool for collecting information and using it to craft the personalized web experiences visitors crave.
Request A Demo