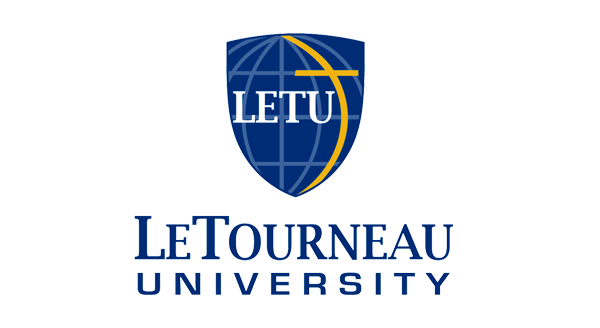 About
LeTourneau University (LETU), located in Longview, Texas, is a private, interdenominational Christian university. It was founded by R.G. and Evelyn LeTourneau in 1946 as LeTourneau Technical Institute, with the initial goal of educating veterans who were returning from World War II. Currently, LETU's degree programs include aeronautical science, arts and sciences, business, education, engineering, nursing, psychology, and theology. Some programs are available both on campus and online. The university's enrollment is around 3,000 students, with over half of them participating in the online offerings. LETU's diverse student body consists of individuals representing 50 states, 20 countries, and over 45 denominations.
Challenges
Due to the fact that over 50% of LETU's students are enrolled in the university's online programs, it is of utmost importance that its web presence be of the highest quality in order to appeal to prospective students from all over the world. Prior to switching to Cascade CMS in 2017, LETU had been using an open source content management system for twelve years. During those years, the university experienced enough turnover on campus that their webmaster, Mark Roedel, was the only person left who had been trained on the administration and template programming of the open source CMS. This naturally led to bottlenecks and concerns over the ability to continue services if the webmaster would become unavailable. In addition, Roedel was spending a significant amount of time administering and maintaining the CMS server, and was eager to reclaim the time that went into those tasks and focus on more strategic projects instead.
For unexpected issues with the website, the university was using a user-group mailing list, so one of the desired outcomes for the new CMS would be to provide much more formal and robust support and workflows. While the open source CMS was a powerful, flexible and well-featured package, content contributors around campus found it difficult to use and criticized the perceived outdated user-interface. Finally, LETU's IT department preferred a cloud-based CMS solution that was no longer hosted physically on campus and connected to the main campus network.
Evaluation Process
LETU approached the evaluation process in a strategic way, focusing on the desired outcomes of the new CMS rather than specific features. In order to understand the technical aspects of the system, specifically with regard to security, the IT team compiled a worksheet with questions to be answered by each vendor under consideration. LETU's evaluation committee participated in multiple product demonstrations in order to get a deep understanding of the pros and cons of each one and to identify which product optimally supported the goals of the university. In addition, they asked for a demonstration of how the content migration process from the open source CMS to the new CMS would work and, in cases where the vendor would make a sandbox environment available, they tested the products in a more hands-on approach.
Solution
At the end of a rigorous and extensive evaluation process, LETU decided that Cascade CMS was the best solution for them. Roedel stated that the responsiveness and thoughtfulness of the Hannon Hill team made the evaluation team very comfortable with their decision. One of the advantages that Cascade CMS offered over other platforms on LETU's shortlist was the support of Velocity as a transformation language. Compared to XSLT, Velocity made it much easier to read and understand template components and to implement more sophisticated functionality for the website.
The team also appreciated the fact that Cascade provided them the ability to get up and running without a heavy reliance on implementation services or third party consultants. It was important to LETU to not be required to go through the CMS vendor for template changes, and Hannon Hill offered them the flexibility and predictable cost of ownership that the university desired. After going through two days of technical training and using the QuickStart implementation by Hannon Hill's Professional Services team as a basis, LETU's in-house team was able to build out a full set of templates on their own.
Results
Since implementing Cascade CMS and migrating content from the open source CMS to Cascade using Hannon Hill's migration tool, LETU has been able to be much more agile when it comes to making design tweaks and adding features to their templates, according to webmaster Mark Roedel. Training 100+ content editors has been quick and painless. Non-technical users can be trained in less than an hour, via sessions with LETU's Marketing and Communications team or by watching a video of Hannon Hill's free end user training webinar. After training, content editors "have almost universally commented that the system is much less complicated than they'd expected", Roedel said. The time to update and publish content has been drastically reduced, as LETU can make content checks, such as spelling, accessibility, and broken link checks, mandatory, thus eliminating the manual approval step from the publishing process.
Finally, because both the CMS and the website are now hosted in the cloud, website performance and fault tolerance have improved greatly.
Additional Cascade projects of note:
Award winning redesign and digital signage
LeTourneau University's most recent website redesign went live in the fall of 2018, just a bit over a year after the initial migration to Cascade. With a Marketing and Communications team of nine people, they were able to complete the entire project, from visiting with stakeholders to set requirements to designing and building templates to migrating content, in-house. This reinforced LETU's decision to choose Hannon Hill over other vendors, as one of the main goals had been to become less dependent on vendors. Roedel pointed out that
"The resulting site got great reviews from our campus partners and other constituents. We also submitted it and won a number of Gold and Platinum awards, including Communicator Awards, W3 Awards, dotComm Awards, AVA Digital Awards, a Davey Award, and a Hermes Award."
Another interesting (and cost-saving) project was the replacement of LETU's campus digital signage solution. The team replaced a commercial system, which cost approximately $10,000 per year. Each display is driven by a Chromebox, and Cascade publishes a page with Progressive Web App coding for each channel. Slide content is managed using the Cascade editing interface. It runs through an approval workflow, is sorted into the appropriate channels, based on category tagging, and published as a JSON file to be pushed to the digital displays via AJAX. "In the process we were able to dramatically upgrade the overall appearance of the signage as well as greatly simplify the process of submitting content, and as a result have gotten increased interest in placing displays in areas that haven't had them so far", Roedel stated.
Wrap Up
Looking to make a switch from an open source content management system, LeTourneau University determined that Cascade CMS was the best solution moving forward based on their outlined needs. Switching to Cascade CMS enabled the team to become less reliant on outside vendors and execute updates in-house. After minimal training and a Quickstart implementation, the LETU team executed a full set of templates to be used across their webpages. This allowed for additional freedom across end users, dramatically reducing the amount of time necessary for updates and overall content publishing. Utilizing Cascade CMS's features and functionality, the LETU team has executed a full website redesign and implemented cost-saving solutions across their sites.



Hannon Hill builds the tools you need to share your unique message with the world.
Cascade CMS, Hannon Hill's award-winning content management system, takes enterprise web strategy to the next level. With built-in tools to eliminate stale content, increase digital outreach, and ensure the best possible audience engagement, it's no wonder Cascade CMS powers more than 25,000 sites and serves over 100,000 users across the globe.
Clive is our engagement and real-time personalization tool for collecting information and using it to craft the personalized web experiences visitors crave.
Request A Demo