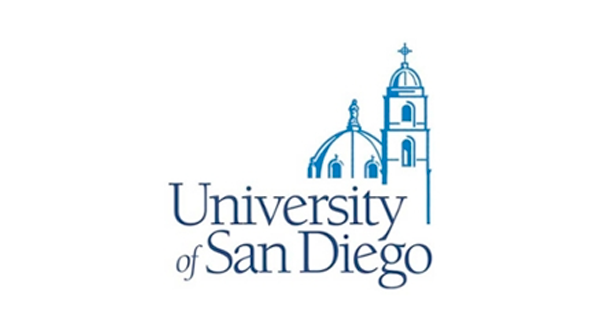 About
The University of San Diego is a private Roman Catholic University located in San Diego, California. Founded in 1949, the university offers 42 baccalaureate degrees and maintains an enrollment of over 8,500 students. In 2015, the University named the number one "most beautiful" campus in the United States by Best Choice Schools.
Challenge
Prior to implementing Cascade CMS, the University used Adobe Contribute as its content management system. While using Adobe Contribute, the University had a few pain points that hindered its ability to create the best website. Key challenges included:
Workflows.

 

Lack of robust workflow functionality within Adobe Contribute was a big motivator for USD to seek a new CMS provider. Drafts would get lost and content could not be approved, resulting in extra work and wasted time tracking down lost content. Some academic areas simply abandoned workflows—or never even put them in place—and had free reign to publish pages. As a result, the University constantly found pages published to the live server with spelling errors, broken links, accessibility issues, and more.

User Interface Customizations.

 USD found Adobe Contribute's UI too limiting and inflexible. End users were unable to add or customize functionality, significantly increasing the web team's time supporting the product, and subsequently decreased their time focusing on strategic and technically-advanced projects.

Desktop Software.

 Adobe Contribute required a desktop installation, which proved to be a burden for the University's Help Desk Team. Prior to the availability of a site license for Adobe products, each installation was a set fee, growing to be fiscally inefficient as the website grew. Furthermore, each website required a 'connection key' generated by the web team, which maintainers could not install without help—and needed to be re-installed every time a maintainer got a new computer.

Support.

 

Adobe provided no support which quickly resulted in a bottleneck in their IT department, leading to longer wait times to publish content.



Solution
While looking for a new content management system, the University had several key requirements for its new CMS:
Cloud-hosted

Responsive support team

Flexible & granular template building for the administrators

Friendly user interface for end users

Accessibility, spelling, & link checkers

In-context editing

Customizable approval workflows

Static publishing

Customizable roles and groups within the system

Cross-platform, browser-based solution

Ability to publish multiple content types to virtually any destination we need them to
During the evaluation process, the University reviewed sixteen enterprise-level CMSs. After reviewing features and benefits, the University requested demos from the the top four vendors, chosen based on a specific list of minimum requirements and important preferences (nice-to-haves).
After narrowing its search to two finalists, the team performed hands-on administrative and end user testing in vendor-provided sandboxes. Over thirty people participated in the testing, and the committee ultimately chose Cascade CMS based on specific quantitative and qualitative scoring.
Results
Currently, the University of San Diego manages approximately 98% of its web presence in Cascade CMS. The University has built robust templates that are extremely customizable, providing end users with multiple easy-to-use module types and layouts to choose from—all while maintaining a consistent, branded look and feel.
Additionally, the University established a necessary approval workflow process, getting buy-in from all of the appropriate higher-ups within each school. This is a process that had not existed before and was no small feat to implement!
The University has seen many positive outcomes since its transition to Cascade CMS in 2012. The continuous release of template module enhancements appeal to their end users' constant desire for new functionality. Template setup flexibility enables the web team to easily provide customized designs for schools within the University while maintaining global branding. The standardized templates are also virtually impossible for end users to break (apart from any bad layout choices with the modules they may make). The presence of approval workflows allow them to ensure that the sites are 508 compliant.  
Finally, and perhaps most importantly, the web team now has time to focus on strategic projects. Now freed from the burden of hosting Adobe Contribute, performing upgrades, and supporting end users, the team is able to complete more fulfilling and impactful work. And end users are grateful for increased autonomy.
Future Plans
The University has a few projects in the pipeline, including creating an email template builder tool to produce HTML that can be consumed by any of the five mass mail tools used across the organization. The web team also plans to redesign the websites for the School of Law, the School of Leadership and Education Sciences, and the School of Engineering.


Working with Hannon Hill
Roberta Roebuck, the Senior Web Application Developer, had this to say about working with Hannon Hill: 
"The Hannon Hill support team is by far the best vendor support team I have ever worked with. They are knowledgeable, friendly, and extremely responsive. The training team has always come up with applicable trainings when requested and is always available for follow up questions if needed. Sometimes our training has been onsite at USD since there are west coast reps, which is great!  Our sales contact, Blaine Herman, is always available for questions and help, and is absolutely great to work with. Overall, the personable staff are great to network with at the yearly conference, whether professionally or just having a beer with at the end of the day. It is obvious that the entire team that makes up Hannon Hill is invested in this company and product, and it shows through their attitudes and personalities, their hard work, and of course their end product that continues to get even better with each release."