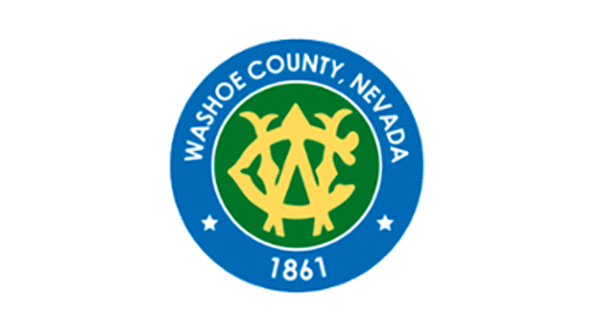 About
Covering 6,542 square miles with a population close to 500,000, Washoe County is the second-most populated County in the state of Nevada. Reno is the largest incorporated city within Washoe County.
Challenge
Prior to using Cascade CMS, Washoe County used a custom in-house solution to maintain its website. While it served the County's needs for several years, it became clear that with the next website design overhaul, a more robust and scalable solution was required to support emerging web trends like responsive design. The legacy system was also unable to promote a safe and secure website, and the technical environment could no longer receive security patches. Since the system was developed by in-house staff, many of whom no longer work for Washoe County, support was very difficult and it was not feasible to add modern functionality.
Washoe County identified the following key requirements that a new enterprise CMS had to provide:
Ability to implement up-to-date security requirements to maintain a safe and secure website.
Easy-to-handle system support and maintenance.
Implementation of a site redesign.
A streamlined approach to building out new sites.
Compliance with Section 508.
Support of a distributed content management model.
Finally, the new CMS vendor had to demonstrate that their product is continuously upgraded and enhanced with new functionality to keep Washoe County on the cutting edge of technology.
Solution
The County had, and still has, an established Internet Working Group (IWG) that meets regularly to discuss topics related to the County website and its CMS. The topic of a CMS replacement was discussed for a few years, but became a hot issue once the technical environment of the in-house CMS could no longer handle security concerns. Once the CMS replacement became a top priority, the evaluation and selection process took place.
First, IWG members researched many commercially-available CMSs and compiled a list of the top eight systems to be evaluated further. Next, the group identified a list of critical requirements, including evaluation criteria and scoring. After that, IWG members conducted hands-on testing of the CMS finalists. Ultimately, scoring was based on functional requirements, technical requirements and security, implementation timeline, reference checks, vendor demos, sandbox testing, implementation costs, and ongoing maintenance costs.
With its mix of functionality and price, Cascade CMS emerged as the CMS of choice among the IWG team.
Results
Prior to migrating its content into Cascade CMS, Washoe County underwent an extensive content audit. An assigned content editor within each department was responsible for updating and migrating their respective content.
Once the content audit was complete and newly-designed templates were created, Washoe County migrated its content into Cascade CMS. Washoe County rolled out a fresh, responsive website in an up-to-date, safe, and secure technical environment. Additionally, Washoe County was able incorporate sites previously hosted in a variety of other environments into Cascade CMS—thus implementing a true multi-site, distributed environment.
According to Paul Burr, IT Manager, Washoe County is proud of being able to "hit the mark". Cascade CMS has enabled the County to deliver solutions to many challenging functional requests.
Increasing Washoe County's web presence and outreach, combined with a more dynamic and user-friendly website, has been a major positive outcome for the County as a result of implementing Cascade CMS.
Washoe County also makes extensive use Spectate, Hannon Hill's content marketing tool included at no additional charge with the purchase of Cascade CMS. The Washoe County Manager's Office coordinates all internal and external messaging for its 24 departments, seven elected offices, and over 2,500 employees. The Communications and Engagement team uses Spectate as the main outreach tool, sending more than 200 news releases to the media in 2015.
Spectate was the best content marketing tool for Washoe County because of its ability to generate detailed analytics from each email sent, including unsubscribe date. Nancy Leuenhagen, Communications Director at Washoe County, said, "We consistently email media and citizens alike with news and information as we communicate how we impact citizens every day in Northern Nevada. We have more than 20 different target audiences and Spectate allows us to reach each one." The Office of the County Manager also uses Spectate to communicate between departments within Washoe County. Each department has their own information and header which helps to identify where the information is coming from.
Working with Hannon Hill
When thinking about Washoe County's experience working with Hannon Hill, Burr had this to say: "Every time we need to reach out to support or have a call with Hannon Hill about a new initiative, it is a positive experience. Basically, every time we deal with Hannon Hill as a partner, it reminds me we made a good decision. Specifically, when our Library decided to implement a new web design and we already had a solid CMS in place I knew we made the right decision."