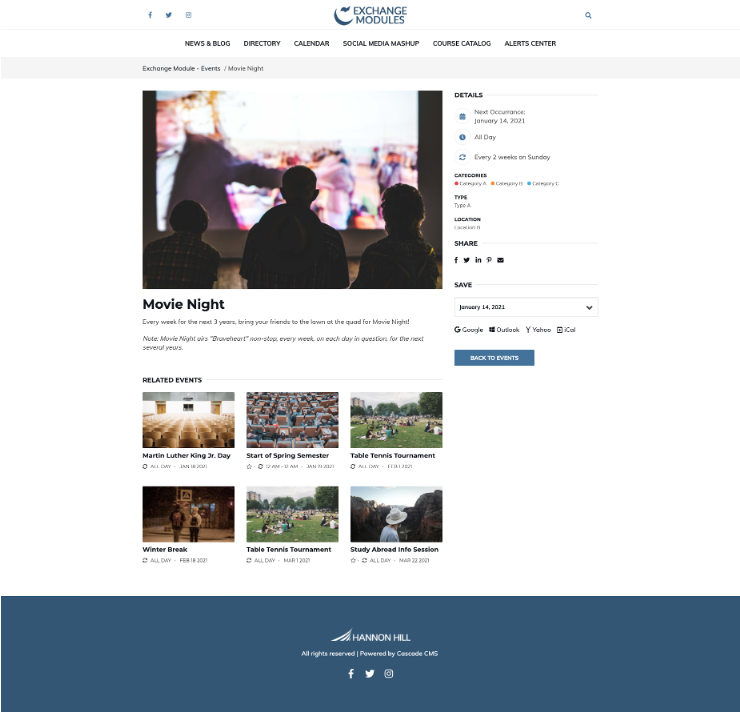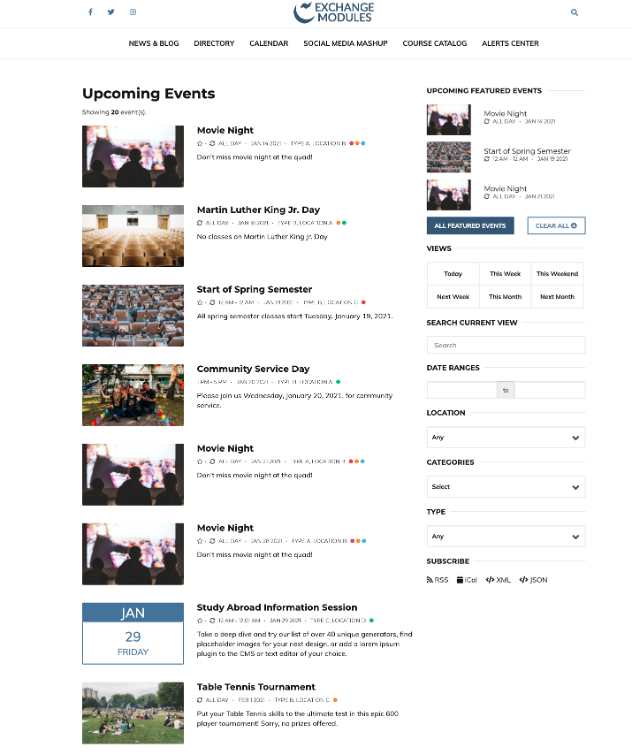 Our all new Events site is a total refresh of the design and implementation for events within Cascade CMS.  The new site is highly customizable and can be seamlessly implemented into your current website.
The events home page displays all events in a listing view with up to 10 customizable filters, and includes a text search and date range filter.  Filters are set up using shared fields for efficiency and ease of management.  Currently, filters can be set up as single select drop downs or multi-select checkboxes.  The events listing is displayed in an easy-to-read format with the event title, description, details, and thumbnail image displayed on each listing.  The home page also allows you to showcase featured events by pinning them to the top of the page for maximum exposure.
Event detail pages allow you to customize the content displayed per event.  Event details include 
Specific event times or all-day options

Recurring events using daily, weekly, month, and yearly options

Option to highlight the event as a featured event

Custom filters added via a multi-select picker

Ability to share on various social media platforms
The Events site includes a block that can be attached to pages in other sites to list events.
As with all Cascade CMS starter sites, the events site will inherit the look and feel of your main site, including the header and footer.  It has also been tested and updated for accessibility using the WAVE Accessibility Tool and meets Web Content Accessibility Guidelines (WCAG) 2.0 AA standards.
The Events site is available for the Professional Services team to implement for your organization.