By Daisy Perper — Apr 7, 2020 11:00 AM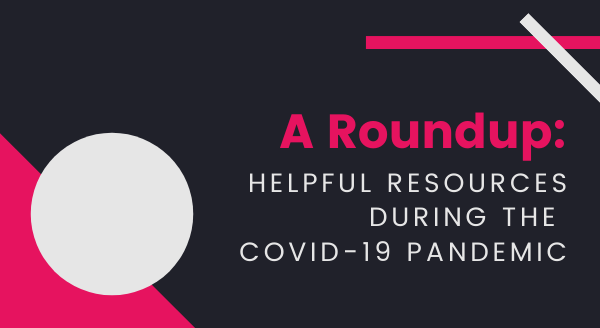 Here at Hannon Hill, the success of our community continues to be top priority. As you've likely settled into your temporary home office and are navigating a new way of virtual working, we want to make sure you have helpful resources at your fingertips.

Considering the importance of providing your audience the best-possible digital experience, as well as the challenge of adapting your messaging strategy to these changing times, we've curated a list of topics and shared resources that may be beneficial.

Additionally, our team is actively adding features and functionality to both Cascade CMS and Clive. Be on the lookout for new releases launching this week.
In this Hannon Hill blog post, we take a look at how to prepare crisis communication strategies and effectively implement them in the digital world. Implementing a crisis communication strategy eliminates the potential for sensationalized sources to release unsupported information. While digital media, in all formats, is essential to the spread of information, it needs to be spread under a controlled force in times of crisis.
EAB provides an insightful resource center filled with expert insights, support resources, higher education response examples, and more to assist your organization's on-going response to the COVID-19 pandemic.

The resource center, updated daily, is a centralized hub with resources based on your specific needs and job responsibilities. As your communication strategy is continuously evolving and adapting to these times, be sure to explore the various levels of support EAB has put together.
Don't let accessibility suffer during the pandemic. As many Higher Education organizations are turning towards remote learning during this time of uncertainty, Dr. Burgstahler, Sheryl, Ph.D. shares her expert tips on teaching an accessible online course.

Accessibility is vital as it ensures the needs of all audiences are met and that they all have the same opportunity to participate.

"We need to make sure that the screen readers of students who are blind or have a reading-related disability can access content in a text-based format; that content is accessible by using the keyboard alone since assistive technology can be used to emulate keyboard commands, but not necessarily movement of a mouse; that videos are captioned and audio described; and that content is presented in a clear, consistent format."

Read on as Dr. Burgstahler outlines her expert tips and guidelines to navigate accessibility in course web pages, documents, images, and videos.
This shared document, organized by EDUCAUSE, provides corporate resources for higher education going online during the COVID-19 situation. The document is divided into three sections including technology resources, open educational resources, and access services offerings.
Follow along as organizations add and update these shared resources that others may find useful during this time. Please note all resources have been properly vetted and, if you would like to contribute your own, please reach out to the document owners as listed within the document.
As you look to evolve your messaging strategy, utilizing targeted content delivery could be a valuable way to connect with your audience on a personal level during these trying times. This Hannon Hill blog post is part one of seven post series about digital personalization in higher education. Read on to learn about targeted content delivery and its impact on current and prospective students. After you're finished with this one, we encourage you to take a look at the remaining six blog posts as they are a great resource for starting your own personalization strategy.