By Laura Rives — Jun 1, 2021 11:00 AM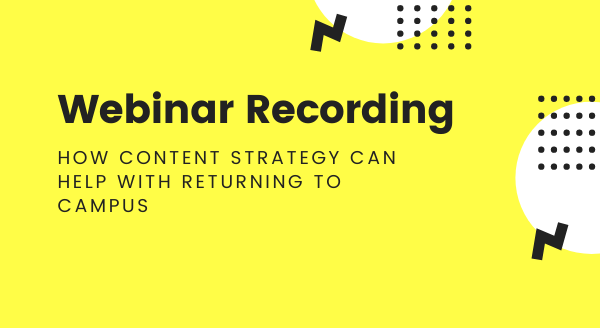 Please fill out the form below to enjoy a recording of a recent webinar from Fastspot and Hannon Hill: 
How Content Strategy Can Help With Returning to Campus
.
In this webinar, Katherine Martineau, UX Strategist at Fastspot, and Fran Zablocki, Director of Strategy at Fastspot, discussed:
The current state of vaccinations, how students are feeling, and how colleges and universities should respond

New audience considerations regarding vaccination status and recent work experience

How to remain convey empathy and understanding with active voice and consistency

Strategy recommendations and examples of organizations getting COVID communications right




To learn more about Fastspot and see their work, please visit fastspot.com. Contact Tommy Doyle, Director of Business Development, with inquiries by emailing tdoyle@fastspot.com.