By Chris Rapozo — Nov 10, 2022 11:00 AM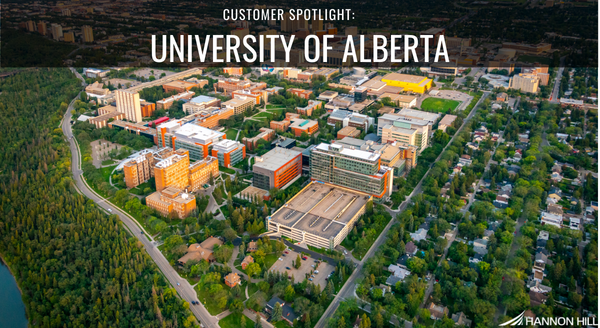 The University of Alberta (U of A), a client and Cascade CMS user since 2019, is a top 5 Canadian University that discovered the power of personalization in early 2022. U of A's first interaction with Clive, Hannon Hill's personalization tool, was through Clive Forms, its second through a Smart Content campaign.
This is U of A's Clive story:
How The Power of Personalization Penetrated The Great Firewall of China
The U of A is leading with purpose. In its Brand Story, the university promises that "it will always be seeking, always be challenging, and most of all, always be leading."
This promise is far more than a slogan. It is the ethos of how the U of A reached its international students abroad through Clive Forms.
The U of A serves more than 43,000 students, including approximately 8,000 international students. It is a "Google campus," meaning it utilizes a suite of Google apps, including Gmail, Google Docs, and Forms. 
One of the school's primary modes of information gathering from its students across the globe is through Google Forms. Unfortunately, China banned Google, and the U of A is unable to receive vital information from its students located in China through Google Forms.
That's Where Clive Came In  
The U of A places Clive Forms on pages on its website specifically created for international students. It also sends Clive Forms directly to its students located in China to obtain information needed for a smooth transition to its Edmonton Campus. 
One such form is its 2022 Airport Welcome Form.
The form is completed by international students, then used by the university to greet students at the airport, pick them up and bring them back to campus. Personalizing the student experience beyond the digital realm. 
U of A's Web Development Manager, Dean Vigoren, talked about Clive's ease of use and mentioned that he "gave [the international recruiters] access to the Clive Forms, showed them how to use them, and they were on their way."
U of A plans to utilize Clive Forms indefinitely to connect with its students living in China.
How A Smart Content Campaign Reaped Record-Breaking Impressions
Pleased with Clive's ease of use and success seen while applying Forms with U of A's students located in China, the university was ready to test new waters and see what else Clive could do.
U of A committed to a one-month test campaign, highlighting various research projects from different fields in its Innovation Generator hub. The campaign had up to five smart content objects, including stories about Artificial Intelligence (AI), Indigenous Innovation, Space, Precision Health, and Hydrogen.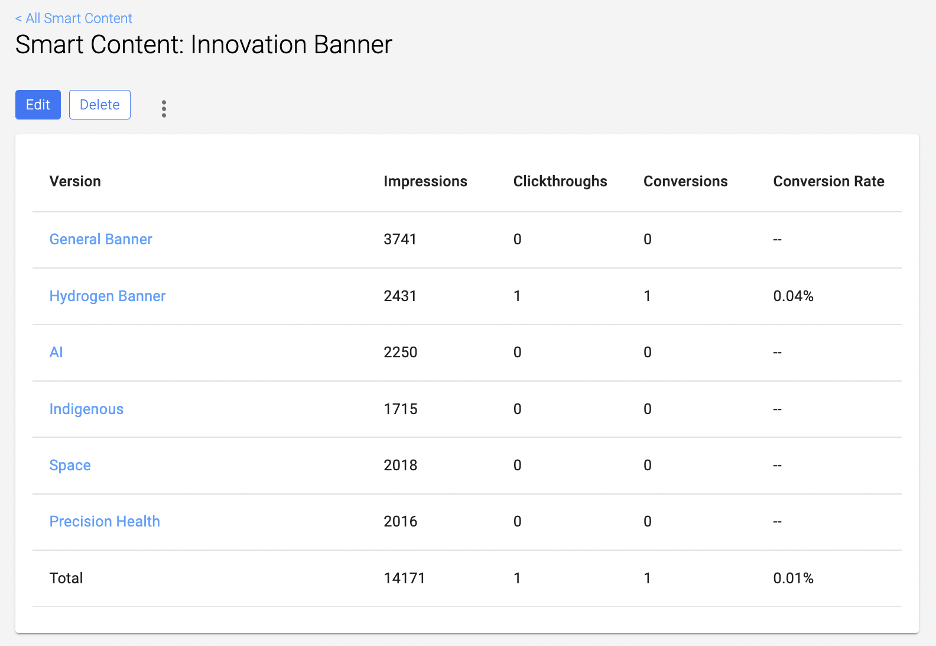 U of A's "Innovation Campaign" showed different ads on various online platforms, such as Facebook, that would link to a specific set of stories on its website, depending on the topic.
For example: if a prospect were interested in AI, after clicking on the AI display ad, the prospect would arrive on a landing page utilized for the campaign and shown tailored content, such as featured stories about AI.
Clive would then read the URL parameter used for the AI ad, restructure the landing page based on the implicit visitor attributes, and show a page banner, content and image related to AI on top of the landing page, offering a targeted and relevant experience for the visitor.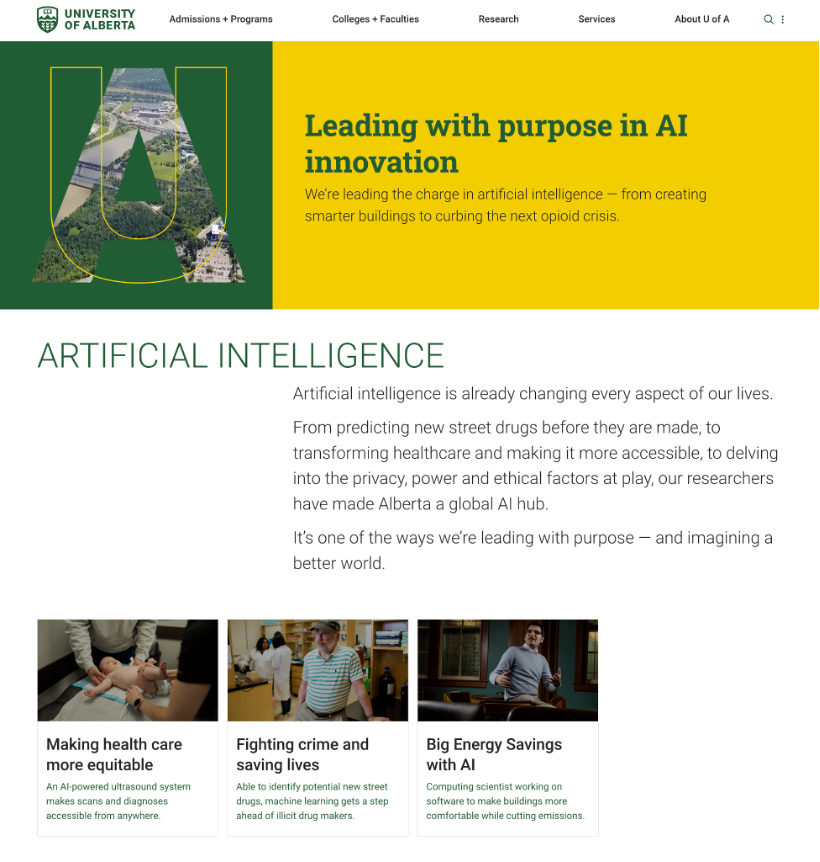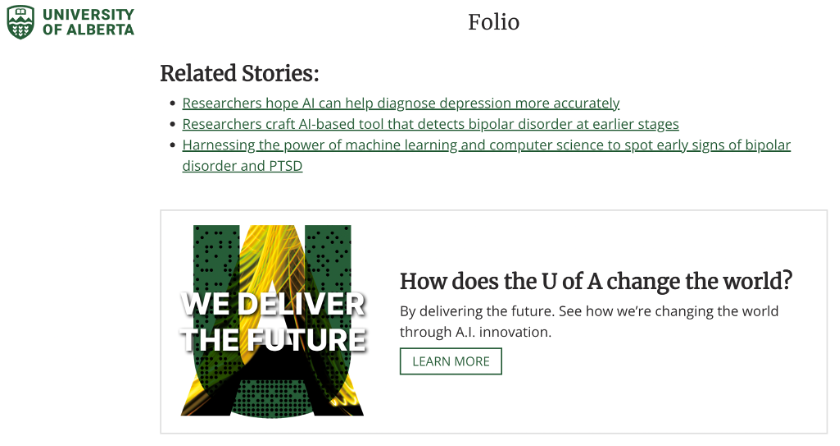 The U of A didn't stop there, however. To offer a continued personalized user experience, the university created Clive's audience segments to help simplify content personalization for its contributors. Segments were created by matching visitors to one or more rules, such as visitors from specific geolocation, new or returning visitors, or visitors with explicit visitor attributes.
The Numbers Don't Lie
During U of A's 4-week smart-content awareness campaign, the university received 14,122 impressions on its "Innovation Banner," 13,732 impressions on its "Interested in More" banner leading to 105 conversions, and 10,276 impressions on its "Innovation Under-banner Feature Story Vertical," converting 55 times.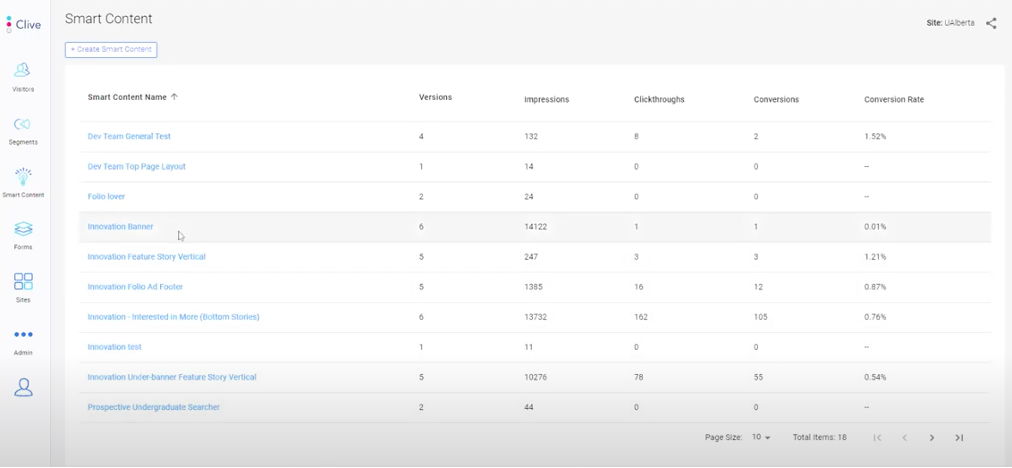 A successful campaign for U of A, indeed, compared to previously conducted campaigns, which have not received as high a number of impressions in the past, said Dean Vigoren.
U of A additionally saw a spike in article traffic while the smart content campaign ran and received positive feedback from its stakeholders.
Wrap up
U of A currently subscribes to Clive's Team Plan, offering up to 15 visitor segments, which was plenty to help the university determine if Clive was right for them. U of A is considering running smart content campaigns on a larger scale in the future, which our Enterprise level, including 50 visitor segments, can easily support.
If you are interested in learning more about getting started with personalization or Clive in general, please reach out to our team directly through the form below.