By Chris Rapozo — Feb 9, 2023 11:00 AM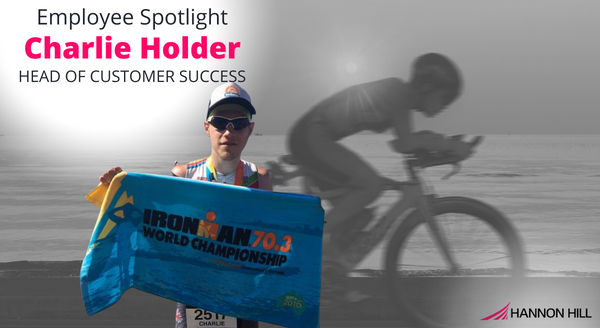 What do you do at Hannon Hill?
I am the Head of Customer Success. I run the team and department responsible for ensuring that our customers get the most out of all the products and services they subscribe to.
My team acts as our customer liaison between Hannon Hill's Support, Professional Services, and Products teams. We help advise our customers and point them in the right direction when they have questions about Cascade CMS or Clive.
Where did you go to college, and what did you study?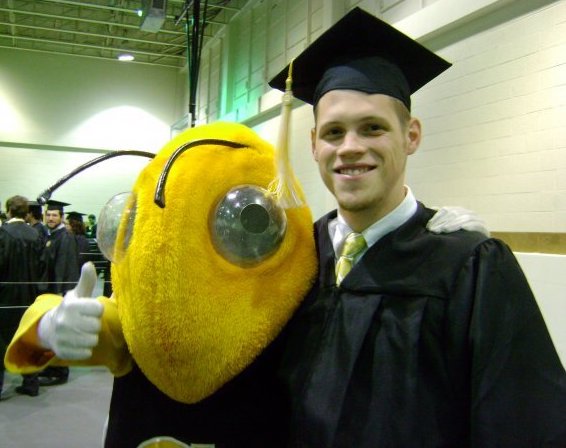 I went to the Georgia Institute of Technology, aka Georgia Tech. Go Jackets!
I studied several things, but my bachelor's degree is in Science, Technology, and Culture, also known as STAC. I studied the history of media, different mediums, how media influences culture, how culture influences media, and how the methods of delivering information have changed over time. I also studied a bit of print, web, film, and other media-related things.
Do you ever go back to your alma mater?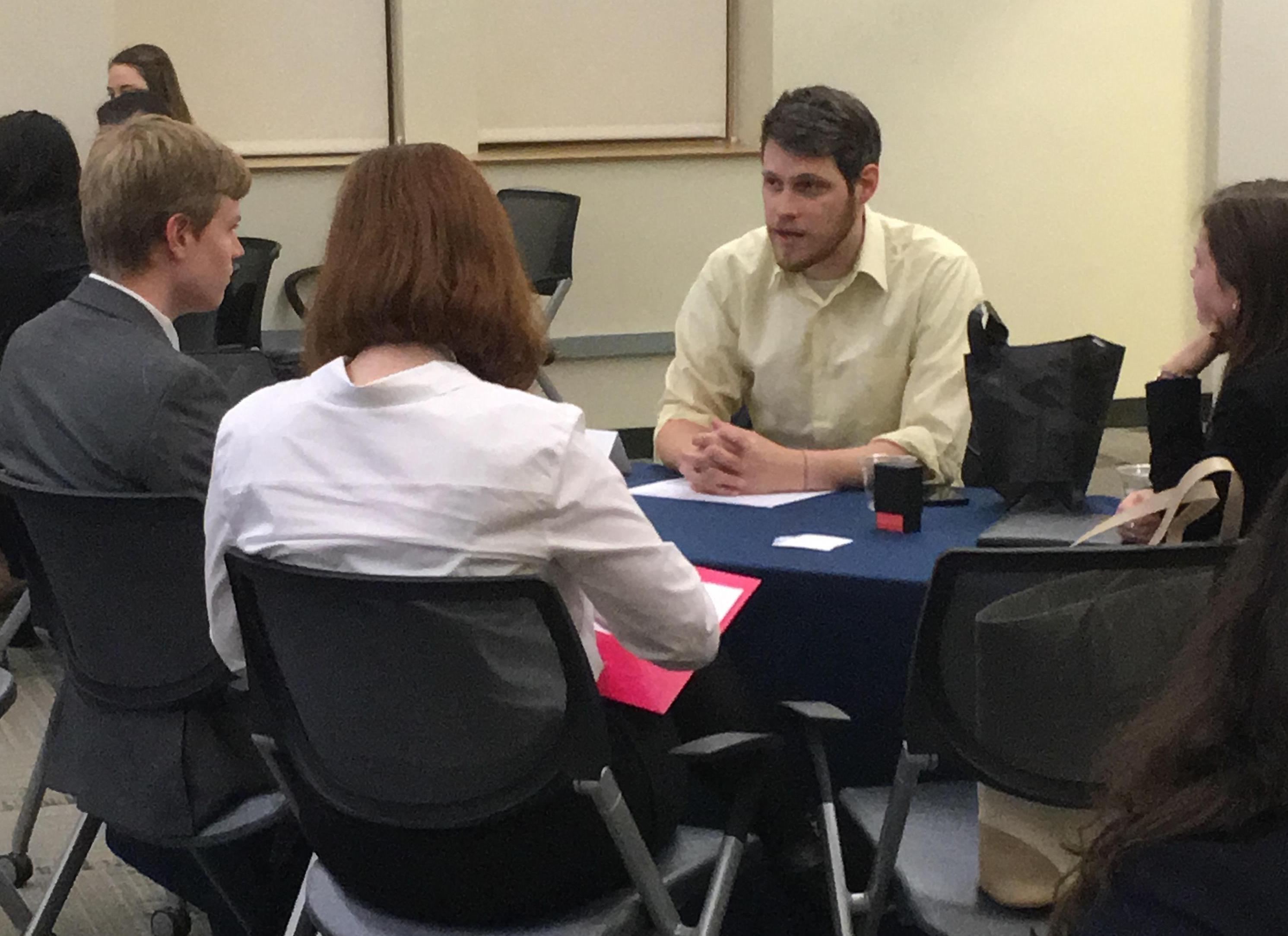 I still go back to catch a few football, basketball, and baseball games. Not as many as I used to.
I am also part of an alumni panel for the College of Liberal Arts. Once a year, I speak to incoming freshmen or people still deciding whether they want to attend Georgia Tech. It's great fun, and I love being involved with my alma mater.
Before Hannon Hill, where did you work?
Before I joined Hannon Hill in 2010, I owned a personal freelance web development agency. I also waited tables at a restaurant while working on my business.
How did you find the job at Hannon Hill, and what were your responsibilities back then?
A headhunter contacted me on LinkedIn about the job at Hannon Hill. I was intrigued, interviewed, and got the job, leaving the restaurant gig. I continued to freelance for a while but eventually gave up my agency due to shifting priorities, such as starting a family.
When I started working at Hannon Hill in 2010, I was the Products Trainer and member of the Professional Services team. I did that for a few years and then moved into a Senior Sales Engineer role for some time. As the company grew, we created the Customer Experience department, which is now the Customer Success team.
What has been your favorite part about working at Hannon Hill, and why?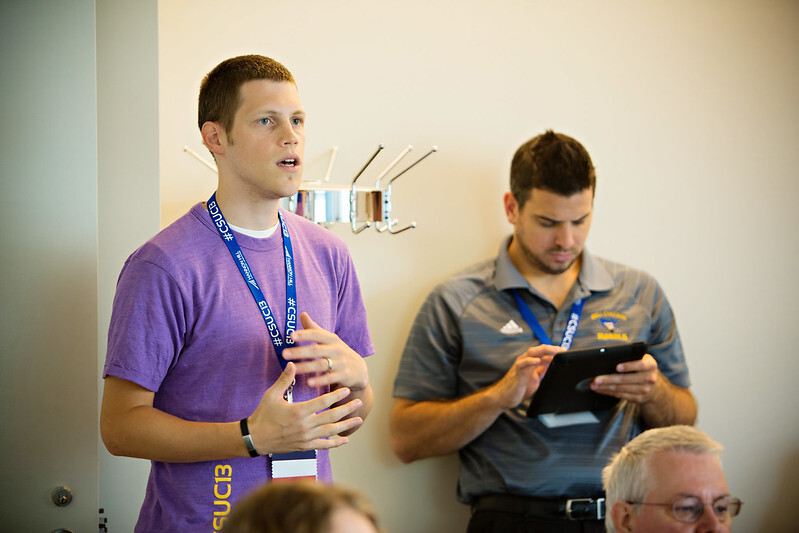 Hands down, the people. You'll hear that a lot! Culture is very important to us here at Hannon Hill, and leadership focuses on hiring honest, motivated, and kind individuals. Our sales reps are always really helpful in trying to educate prospective customers. Our professional services team is incredibly qualified.
I may be a little biased because I work here, but I have experience with seven content management systems, and Cascade CMS, to me, is the best one for the audiences we serve.
What motivates you?
Helping people motivates me from a business perspective. I love seeing people succeed! I used to work as a T.A. in college and as mentioned before, worked as the Products Trainer at Hannon Hill. I still teach people how to use our software to this day and get great satisfaction from seeing people "get it."
On a personal level, I have been in two serious accidents. The first, I was hit by a car while commuting to work on my bike in the morning, and the other while walking a crosswalk to grab dinner one night. Both accidents could have been really bad, and I'm fortunate to still live my life to the fullest and do what I love: compete in triathlons and road races.
So, I have this special affinity for the Kyle Pease Foundation, a foundation created to create awareness and raise funds to promote success for persons with disabilities by providing assistance to meet their individual needs through sports.
Either of my accidents could have disabled me to a point where I wouldn't have been able to compete on my own, and I felt the calling to become an ambassador for the Kyle Pease Foundation. As an ambassador, I assist athletes during running races and triathlons by participating alongside them, making sure that they can complete it, and are safe. Whether that's getting them into the water for the swim section of a triathlon or any other assistance those athletes need.
I also raise money for the foundation and was able to raise $6,000 last year alone.
What do you do for fun when you're not working?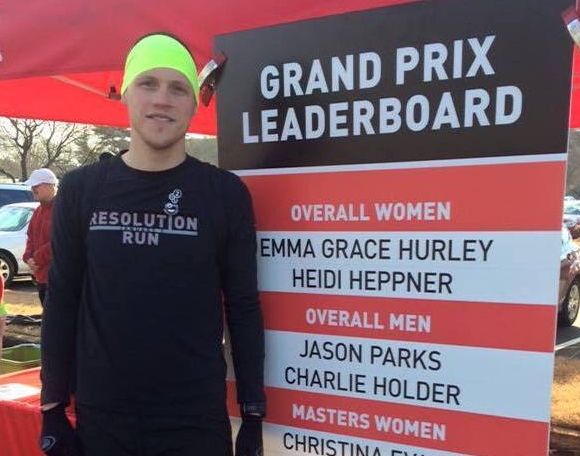 I like to push myself and test my limits. I participate in triathlons and marathons. I completed Ironman Triathlons of all distances, including 140.6 (full) and 70.3 (half), Olympic, Sprint, and Super Sprint. Thus far, I have participated in about 30 triathlons and 75 running races, 17 of which were marathons, and four were world majors on three continents.
So, fun, for me, is generally torturing myself!
Outside of athletics, I like playing board and card games and occasionally strum a couple of chords on my guitar.
Most favorite place you have ever visited and why?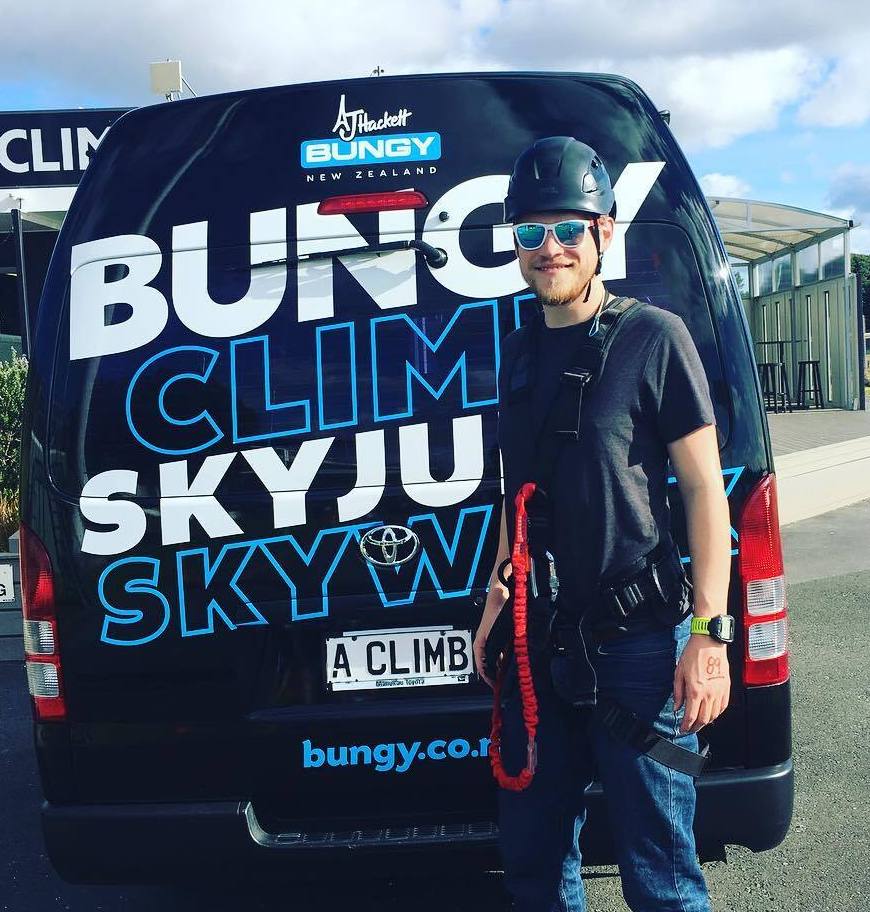 I'd say a trip to Australia and New Zealand. My wife and I came across airplane tickets during a Cyber Monday deal and were able to travel there at a reasonable cost. To top it off, I found a local marathon in Sydney that went right along the water at sunrise. It was amazing.
Being in Sydney and the surrounding areas and experiencing and seeing the kangaroos and the koalas was fun.
While Down Under, we took a trip to New Zealand, went bungee jumping, and visited Hobbiton village to see where they filmed the movie The Lord of the Rings.
What's your personal mantra?
If you go out there to try to find your limits, you're going to find them. Don't let the fear of discomfort discourage you or hold you back from where you're trying to go.
That's a mantra that helped me push through the proverbial wall at some of the marathons and triathlons I raced in the past and overcome the stress of physical therapy and rehabilitation after injury.