By Meg O'Connor — Jun 3, 2020 11:00 AM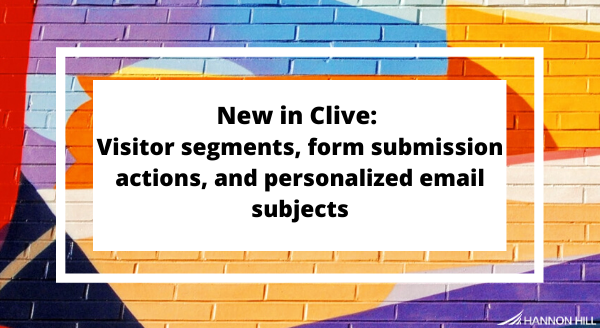 This month we're excited to bring you new features that work hand-in-hand to help you build and maintain personalized content experiences for your visitors.
Visitor Segments
Personalization is even easier with reusable visitor segments. Segments are collections of visitors that match one or more rules that you define. For example: you might create a segment for new or returning visitors, visitors in a particular geographic area, or visitors with specific explicit attributes.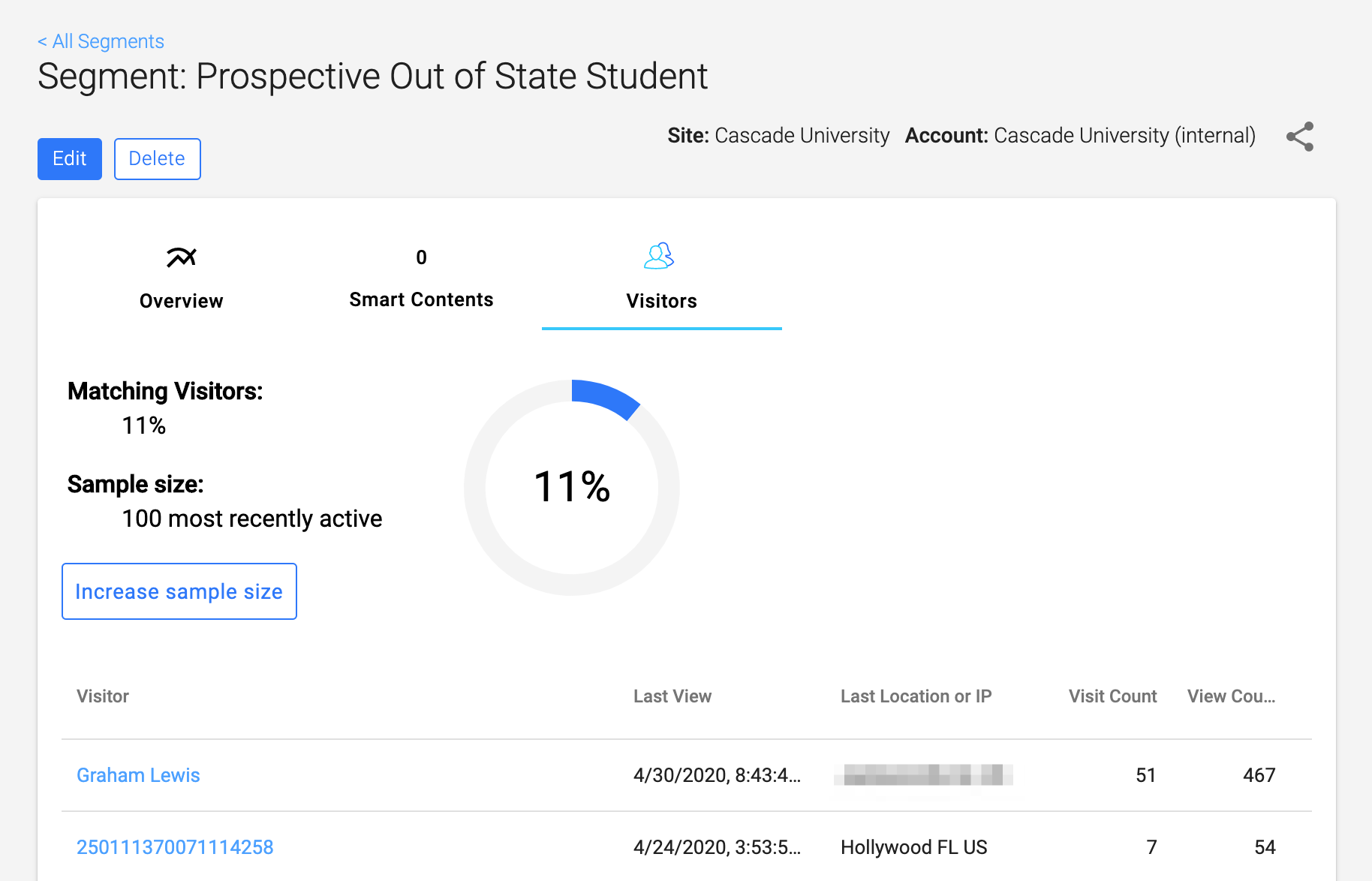 You can use and reuse visitor segments when personalizing visitor experiences such as Smart Content or form submission actions. Combine segments with additional rules for even greater flexibility.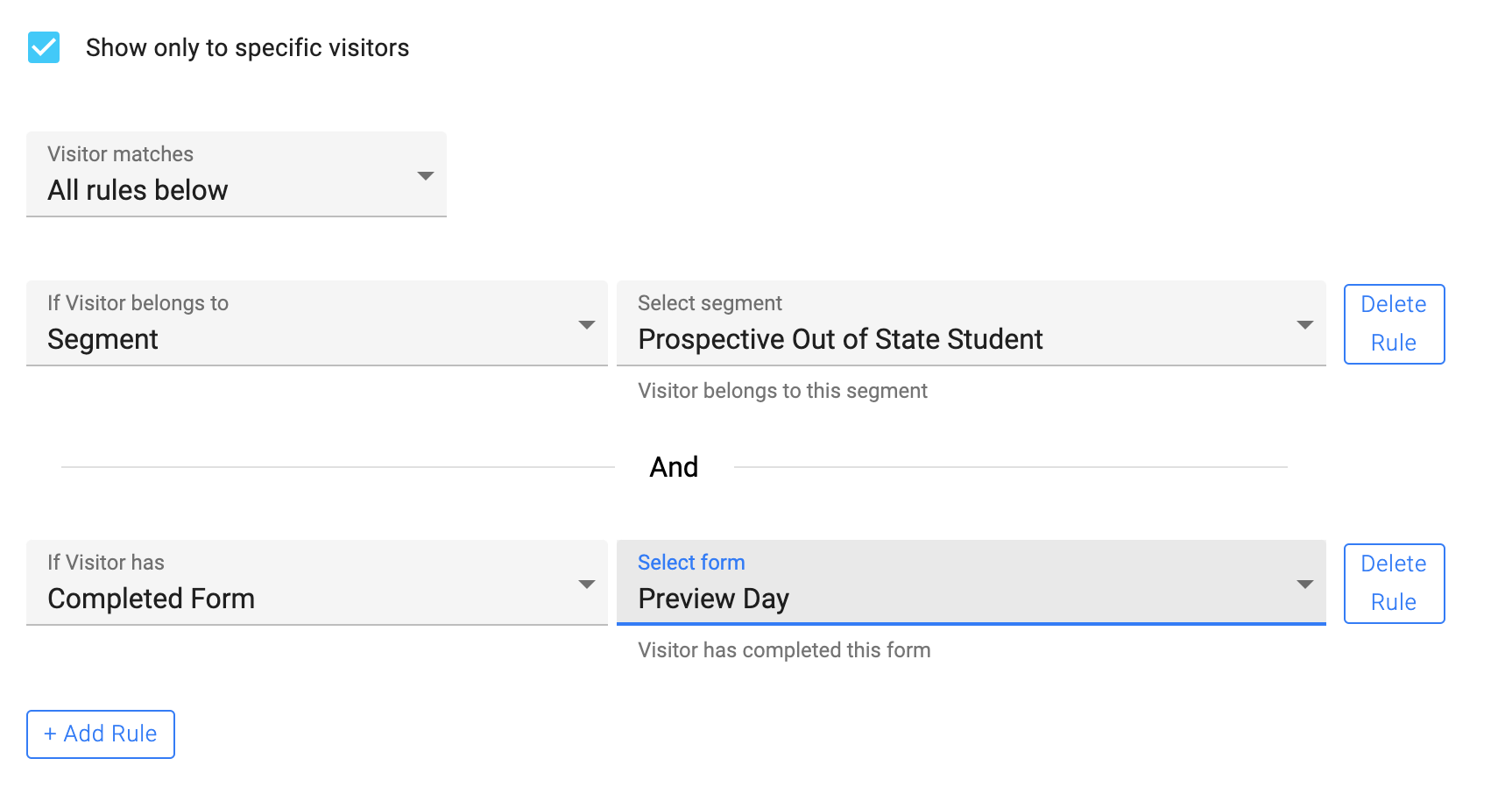 Form Submission Actions
Choose what a visitor sees or where they're redirected after submitting a form based on their segment, attributes, or form submission values. We call these new targeted post-form behavior options "submission actions".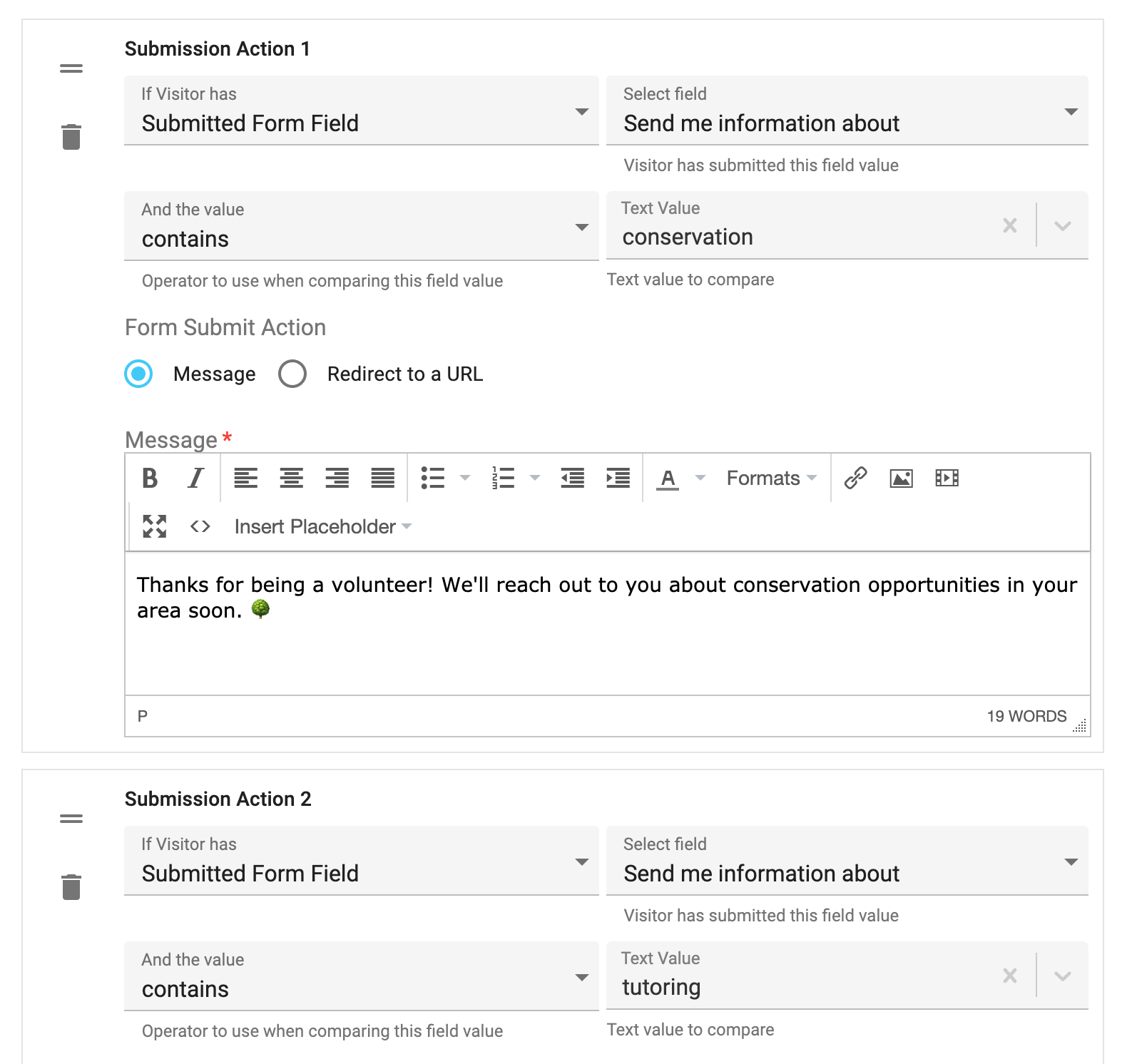 Submission actions let you show different content to different audiences or even build lightweight workflows with forms.
Personalized subject lines for emails
Improve your autoresponder email open rates by giving your subject lines a personal touch. When working with autoresponder emails, there's a new placeholder button to allow you to personalize your subject line with information about your visitor such as their name.
Recommended Reading
Running a personalization campaign is more attainable than you think. We're showcasing a five-phase approach to building a campaign that takes you from ideation and strategy to design and copywriting.