By Daisy Perper — Nov 24, 2020 11:00 AM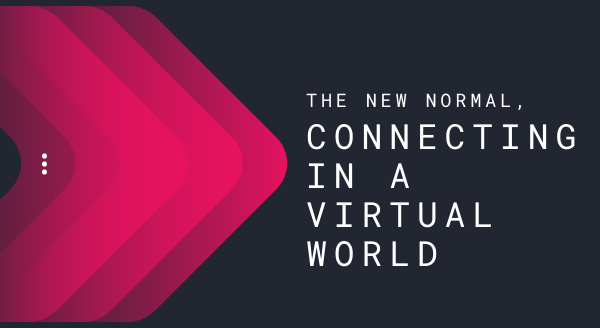 As the COVID-19 pandemic has likely paused most in-person recruiting, now is the time to get creative with virtual content and experiences to get in-front (and stay in-front) of your target audience. Luckily, Gen Z prefers to have their communications delivered virtually, so there is no better time than now to start enhancing your digital marketing strategy.
Virtual Tours
This one may seem like a given due to the current circumstances, but there is a huge opportunity to take your virtual tours to the next level. Why is this so important?
In April 2020, EAB reported that "high school juniors are viewing virtual tours at a rate 258% higher than they were at this time last year." 
Through a multimedia approach, give your audience an immersive experience that is customized based on real-time behaviors and clicks. Perhaps transform the experience into a "day-in-the-life" covering a prospect's potential residence halls, class routes, food halls, buildings and more based on up-front selections. Providing your audience with a range of options, a creative lens and a personal touch will go a long way.

Expert Tips:
Take it beyond the website. Create an omni-channel promotion strategy across digital and offline channels drastically increasing the click-through rate.
Extend the Conversation. Include a call-to-action that prompts visitors to take additional steps that help you further understand their needs and preferences. 
Use of Video
Understanding your audience and how to speak to them is crucial.
Cisco
estimates that video will account for 82% of internet traffic globally by 2022. Knowing this, the use of video is only going to continue to rise as it's a great way to capture attention beyond just plain text.
As video allows you additional flexibility to portray your story or narrative, a great use of it is within targeted email campaigns. According to
Campaign Monitor
, use of video can increase open rates by 19% and click rates by 65% while reducing unsubscribe rates by 26%. Utilizing collected data, create drip campaigns based recruitment stage and/or other specified groups to provide value and encourage further funnel engagement.
Expert Tips:
Highlight real stories. Who better to use to tell your story than your actual students? Create video snippets that highlight what makes their experiences so special.
Create a series. Leave them wanting more, create a weekly video series your audience looks forward to.
Answer Questions! Create a video covering frequently asked questions that prospects can refer back to. 
Pushing out Daily Content
With your website serving as one of the main channels for prospective student recruitment, make sure you're pushing out frequent content that is relevant and also sets you apart from other organizations. Keeping your content fresh and up-to-date will ensure your visitors are not only coming back to your site but also trust you as a resource hub.
Creating engaging content and experiences will not only encourage involvement but will also help gather additional data points for future use. Through non-traditional formats such as personality quizzes, daily polls, feedback outlets and more, you'll begin to connect on an individual level really pulling at the specific interests of the visitor.
Expert Tips:
Build a connection! Invite prospects to participate in guest posts so they feel that they have a voice before they ever step foot on campus.
Ask your audience to subscribe. Highlight top performing content through a weekly round-up delivered straight to their inboxes.
As we continue to shift towards a virtual world, both strategy and audience will be ever evolving. It's vital to maintain flexibility and growth while always learning about the target audience in order to provide the best possible digital experience. We're excited to see where these tactics take us in 2021!