By Daisy Perper — Feb 16, 2021 11:30 AM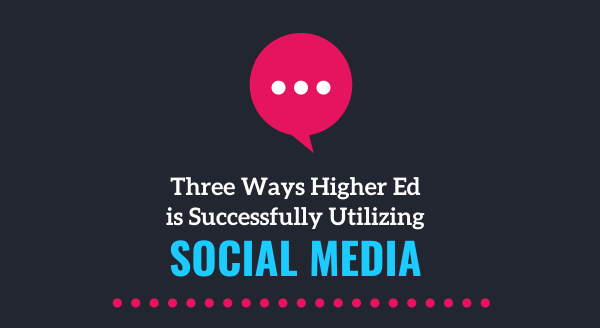 As we've now discussed in great length, the way we are communicating and engaging with our target audience has shifted to a much greater virtual approach. That is no exception in Higher Education. In terms of connecting with current and future students, social media has proved to be a vital and meaningful tool. In today's blog post, we're going to explore three ways higher education experts are effectively using social media as well as helpful tips as social strategies continue to evolve.
Student Recruitment
It comes to no surprise that organizations are amplifying their social media presence as it relates to student recruitment.

With an importance of always learning and evolving with your audience, colleges and universities are shifting focus from Facebook to platforms such as Twitter, Instagram and Snapchat. These platforms tend to have a higher Gen-Z presence but each play a different strategy role. For example, while Twitter may be the best place to deliver quick snippets and conversation starters, Snapchat and Instagram are where prospects get a real glimpse into student and campus life. Additionally, while Facebook may be old school in connecting with Gen-Z, it still remains a preferred platform for connecting with prospective student parents.

So how is social media influencing enrollment decisions? A study conducted by the NACAC highlights that the use of social media in recruitment seems to play a vital role once students have narrowed down their list. It's not so much about garnering organization awareness, but rather why they should choose you over others. With this in mind, colleges and universities are now more than ever, utilizing their platforms to give prospects the on-campus experience while also developing a deeper connection through individualized engagement opportunities.

As social media seems to be a driver to finalizing that decision, use it to your advantage. A quick win is to let your current students do some of the convincing. Remember you've got your best influencers right at your fingertips!
Audience Engagement
As you're speaking directly to your intended audience, these platforms are the perfect place to seek engagement and see a higher return. Snapchat, which 80% of Gen Z respondents say they're on each day, is a great example of how to easily provide users with branded in-app add-ons that they can use on their own posts. Utilizing geotags, branded filters and hashtags, schools can feature user-generated content that not only provides "free" advertisement but also builds that one-to-one connection with your prospects, students, fans and more.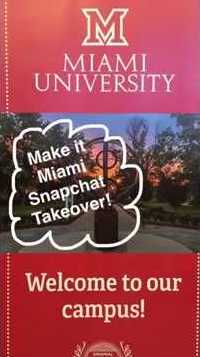 Another big win in 2021? Live Video! According to Ethos Marketing, live video gets as much as 10x more engagement than pre-recorded video. Hop on Instagram to host a live to do a Q&A with current students or perform a virtual tour of a dorm or popular on-campus hotspot. Take it a step further and utilize specific department platforms to stream a popular class or lecture. Offering one-of-a-kind content will further motivate your audience to show up and participate in real-time.
Highlighting Positivity
While there was a lot of uncertainty to come out of the past year, there was an opportunity to highlight all the good happening around us. Organizations have taken to their social media platforms to spread happiness through lifting up those in their communities, voicing school pride, and standing up for their core values.

In addition to recruitment efforts, social media can be used as a voice of group expression and value. These platforms serve as a community representation and provide an outlet to celebrate leadership, growth, inclusivity and so much more on a daily basis.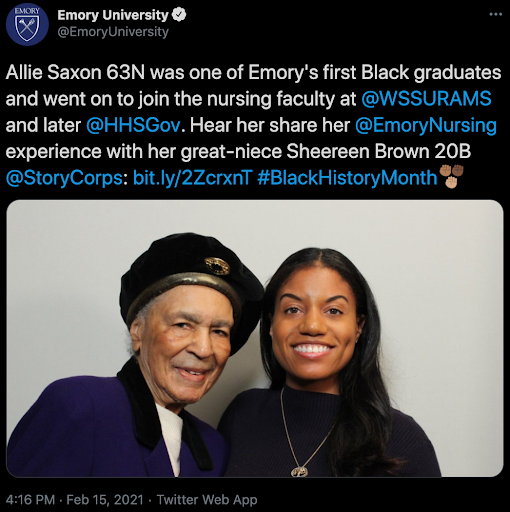 With social media in higher education, the opportunities are only going to get larger, so it's important to stay ahead of the game and role with the times of your current audience. Just as one platform begins to be your top driver, something new emerges (TikTok, we're looking at you).

If you haven't already, check out how you can easily include a Social Media Mashup on your Cascade CMS powered website using one of our starter sites in the Cascade Exchange.