By Daisy Perper — Jan 18, 2022 11:00 AM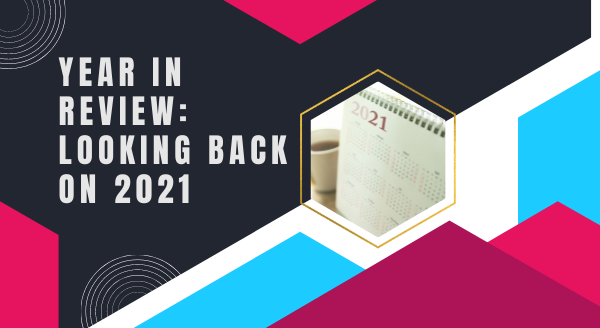 As we begin to settle into the new year, we want to take some time to reflect and review some of the remarkable highlights from this past year. While 2021 came with some adjustments due to the on-going pandemic, we are so proud of all that our customers, team, and community have accomplished.
Continued Connections
We were very excited to bring back the Cascade CMS User Conference after having to cancel our 2020 event. While we weren't able to bring everyone together in-person, it was great to reconnect with our amazing customer base in a virtual setting. Having taken place completely online this past September, the Hannon Hill team worked to make the 2021 user conference experience match that of previous in-person events. The three day event featured technical workshops, an array of content spread out between both technical and strategic sessions, the ever famous Cascade CMS & Clive roadmap and more! To review the full 2021 Cascade CMS User Conference recap, take a look at our blog post.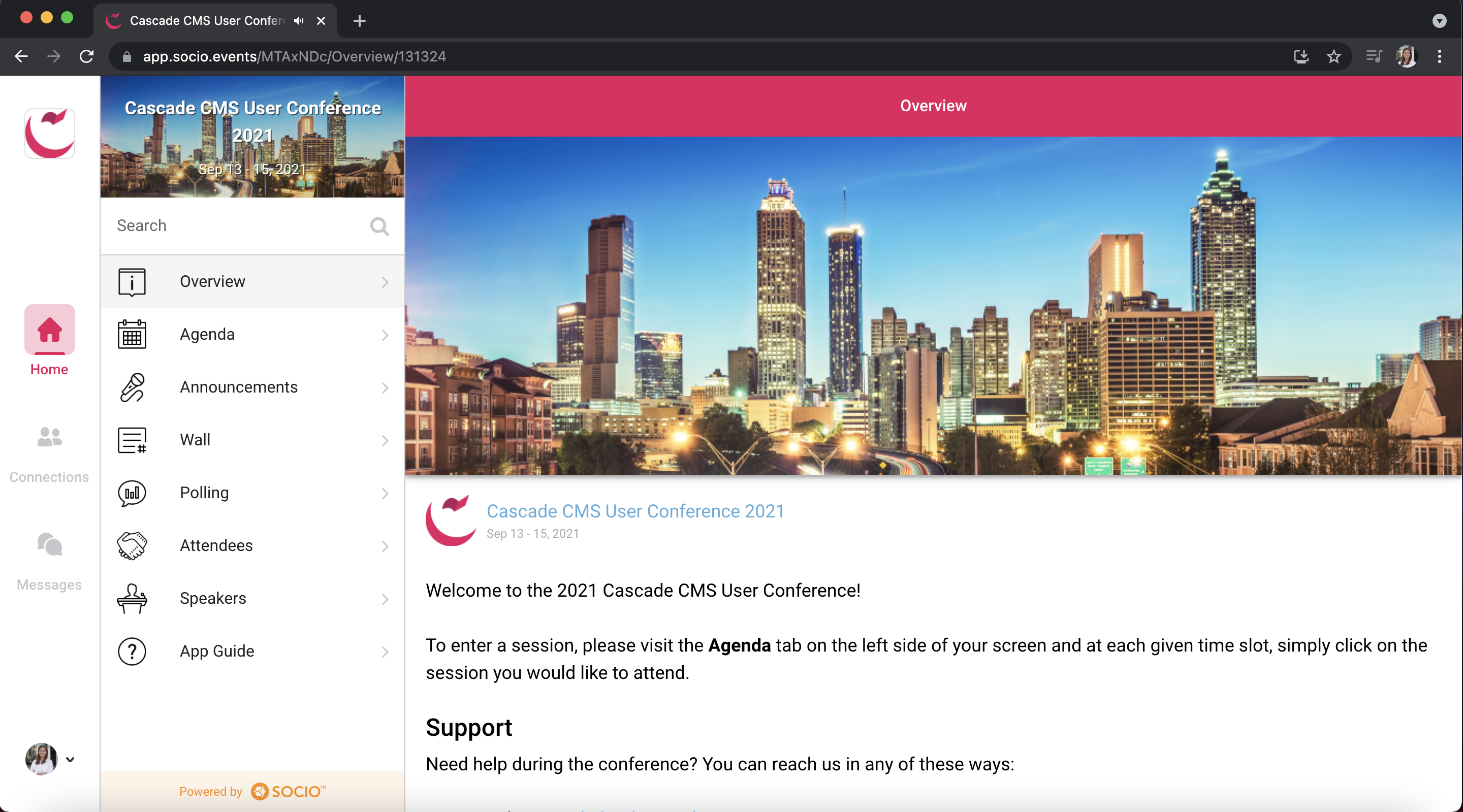 We were also happy to offer three different virtual Cascade CMS Groupcamp events. Groupcamp is a unique training opportunity that is becoming a quarterly event based on demand and customer feedback. Cascade CMS Groupcamp is designed for organizations with Developers and System Administrators that either never went through technical training with us or need a refresher on best practices. Having them occur throughout the year is beneficial for those who have hired someone new, reallocated resources, or simply just need assurance that you're doing things right. Our next Cascade CMS Groupcamp is taking place February 7-8 2022, to learn more and register please visit our tickets page.

In addition to the User Conference and Groupcamps, we hosted our quarterly "What's New in Cascade CMS and Clive" webinars, a free end user training webinar, as well as several Higher Ed strategic marketing sessions. Check out a recording of our most recent marketing webinar "5 Key Tips for Better Web Accessibility in 2022", and be on the lookout for upcoming 2022 webinars!
Product Releases
As we're always listening to the wants and needs of our customers, we were happy to receive such positive feedback from our customer base on all of the features and updates that were launched throughout the year. Including 8.17.1, 8.18, and 8.19 releases for our Cascade CMS on-prem users, as well as a continuous stream of new features, updates and enhancements for our Cascade Cloud users, a few highlights include a new Edit with Preview editing experience, option to publish at a later date, drafts for folder assets, accessibility improvements and more.
Additionally, we were thrilled to see tremendous growth with Clive, our digital personalization platform. From additional users, increased account plans and of course, new features and functionality, Clive has proven to be an asset to many. A few highlights of features released in 2021 include enhanced functionalities for tracking email deliveries including sent/delivered/bounced/rejected metrics, the ability to do more with your form submissions through webhooks, and a simplified password reset process. Additionally, be on the lookout for a Salesforce integration. To learn more on what's new and upcoming check out a recent blog post.
Exciting Customer Launches
This past year, we saw so many great launches from our clients in both Cascade CMS and Clive. From redesign launches, module implementations, integrations and so much more, there is no shortage of projects to highlight. Here are just a handful of examples:

Bethune-Cookman University officially launched their website redesign site this past July. The Bethune-Cookman team tapped our Professional Services team to execute their redesign project including designs, migration, and overall implementation.
Our Professional Services team also worked with Broward University on implementing our Events Module to their website. The team not only implemented the module but also created a script to support migration of their events from the old calendar to the new events module.
In 2021, the Wilfrid Laurier University team maximized their use of Clive to implement targeted content opportunities across multiple pages on their university website. Explore a recent guest blog post outlining how Laurier personalizes with Clive, and how it has enabled them to provide a more targeted digital experience for their audiences.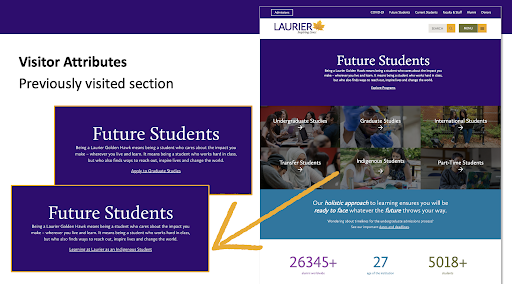 Emphasis on Company Culture
In 2021, our team worked together to continue to define what our "new normal" looks like moving forward, and while that seems to be an on-going process, Hannon Hill always maintains the importance of bringing everyone together - even in a virtual environment!

With an on-going importance on giving back to the community, the Hannon Hill team hosted a hybrid event offering both remote and in-person ways to get involved. The in-person event was a socially distant Chattahoochee river clean up which had a great turnout with lots of ground covered! For the remote option, an eco-themed bingo was offered with varying tasks to be fulfilled from your home or office. For each bingo card that was filled, Community Bucket donated $10 to Chattahoochee Riverkeeper.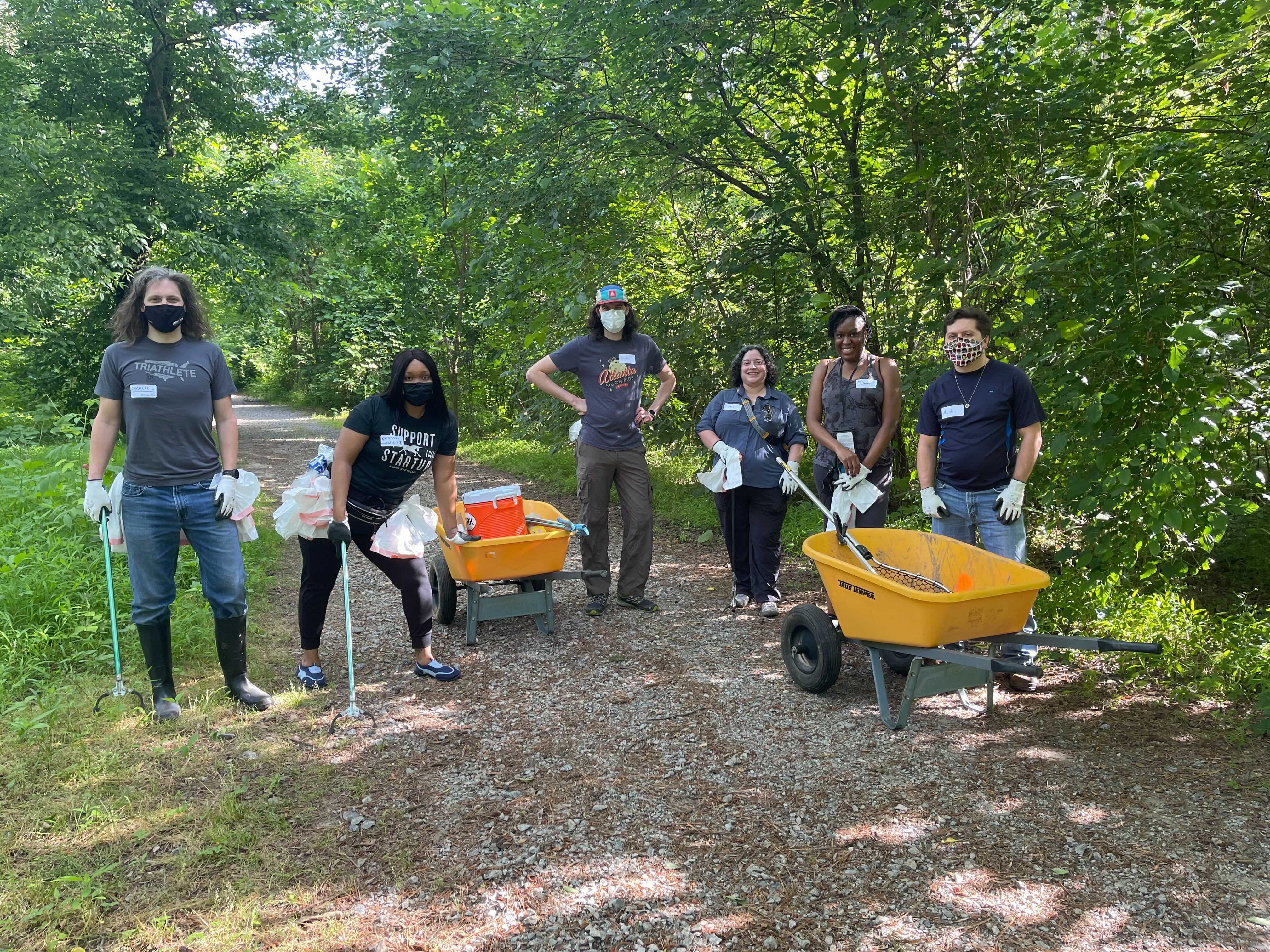 While we weren't able to have an in-person holiday party this year, our team planned an eventful day filled with a mixologist demonstrating how to make three delicious drinks followed by a sip-n-paint to bring out the artistic side of the Hannon hill team members! 

Additionally, a big shout out to our HR team for implementing multiple initiatives that focus around mental health and exercise that can be accomplished at the convenience of each employee. Offering free subscriptions to both the Calm app and Burnalong, as well as recurring feedback surveys, employee happiness and health is top of mind.
By The Numbers
To wrap it up, here are some interesting numbers for 2021:
Our Support Team responded to 3,449 tickets, with a 14 min avg response time, and a remarkable 99% satisfaction score.
Our Professional Services team completed over 200 projects for our customers ranging from QuickStarts to highly complex web development implementations and integrations with other parties, as well as website redesigns and more.
Our customer renewal rate was an impressive 98%.
Our Customer Success Team expanded in 2021, and completed over 300 check-in calls and feedback sessions with our customers.
As we look towards what 2022 will bring, we want to thank our customers, team members, partners and peers for making 2021 so successful, and we look forward to continuing to grow together!