By Chris Rapozo — Apr 25, 2023 11:00 AM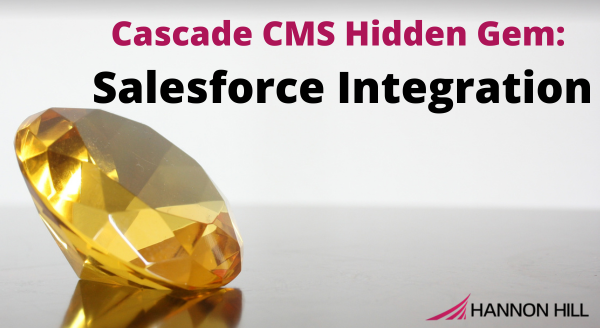 Over 100 of our customers currently use Clive, Hannon Hill's web personalization tool that integrates seamlessly with Cascade CMS.
Did you know people can also use Clive with any other proprietary and open-source content management system?
Clive allows you to show customized content, such as images, calls to action, links, and text, to each visitor on your website based on things like their location, their behavior on your website, and data submitted via forms.
Our customers have been able to deliver a better web experience through Clive and reap the benefits of it by increasing conversion rates.
When we learned that a significant number of our customers use Salesforce as their CRM, our product team met with interested users to learn more about their desired outcomes concerning an integration between the two products.
Fast forward: you can now send data from Clive forms directly into Salesforce. 
Here's how it works:
Once you've enabled the Salesforce integration in the Admin section, click the "Manage" link. You will see all the form fields you currently have in your Clive account. 
All you have to do is map them to the appropriate fields in Salesforce. In the example below, the custom field "Email - preview day" is mapped to the Email field in Salesforce.

As soon as a visitor fills out the form containing the custom field, the data gets sent to Salesforce.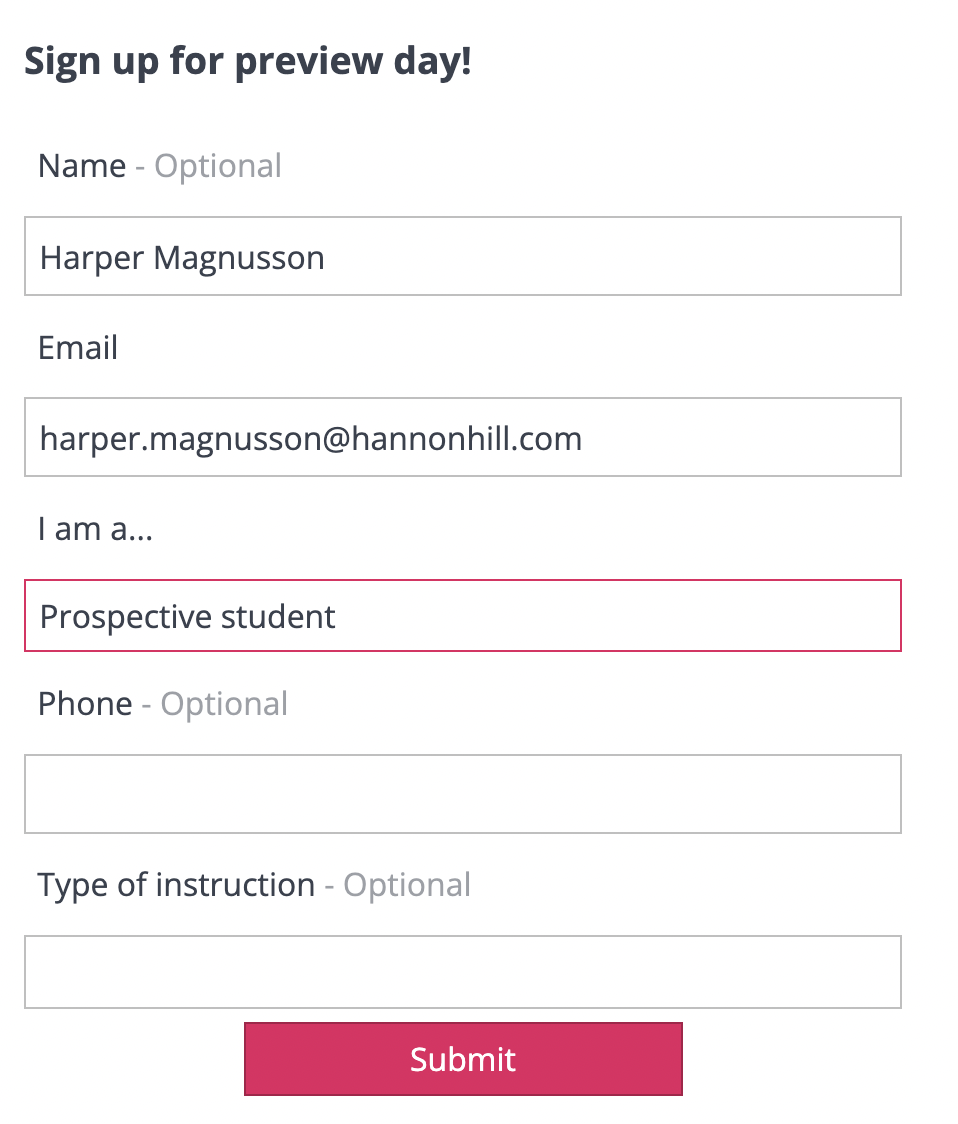 In Clive, you can view the Visitor information and click on the View in Salesforce button to be taken to the appropriate record.
Clive: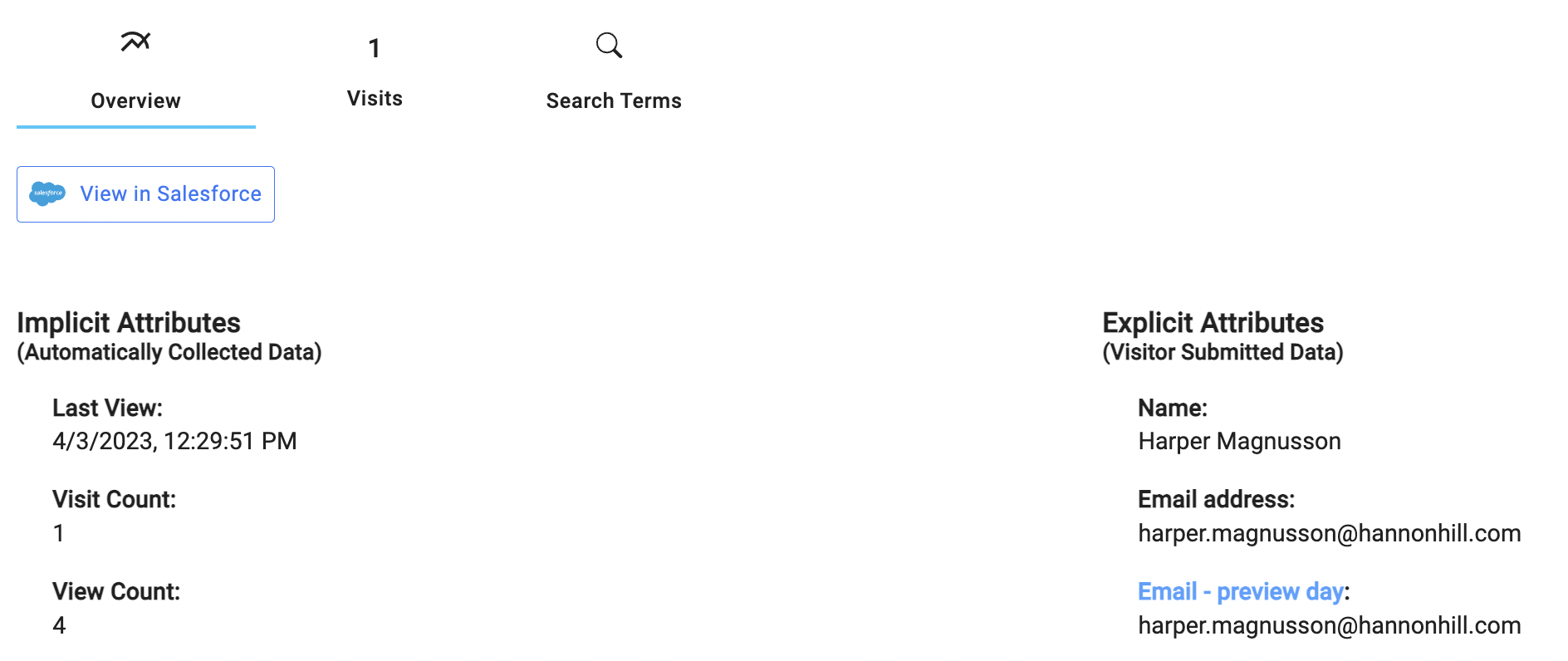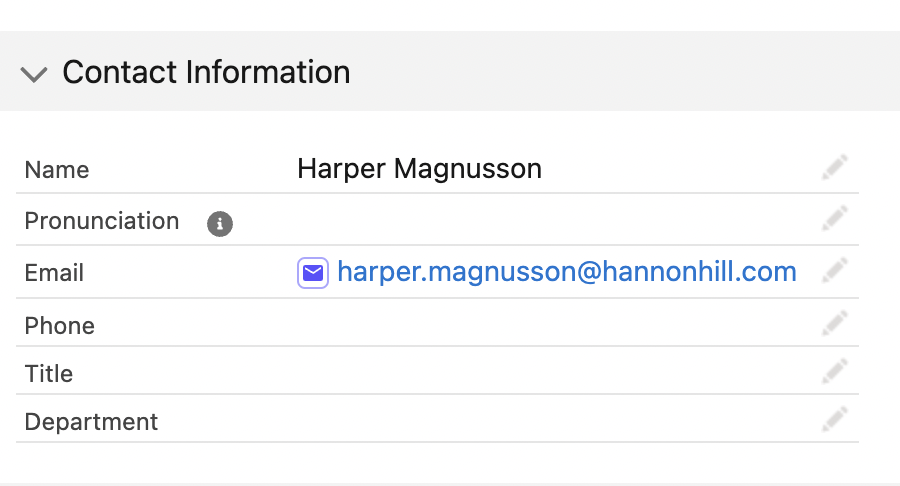 Of course, you can also use the data collected to personalize the visitor's experience anywhere on your website, as shown below, where you remind prospective students of an upcoming event for which they signed up.

We love collaborating with our customers on new functionality and appreciate everyone who has provided insights for us to roll out this new feature.
---
To learn more, fill out the form below.